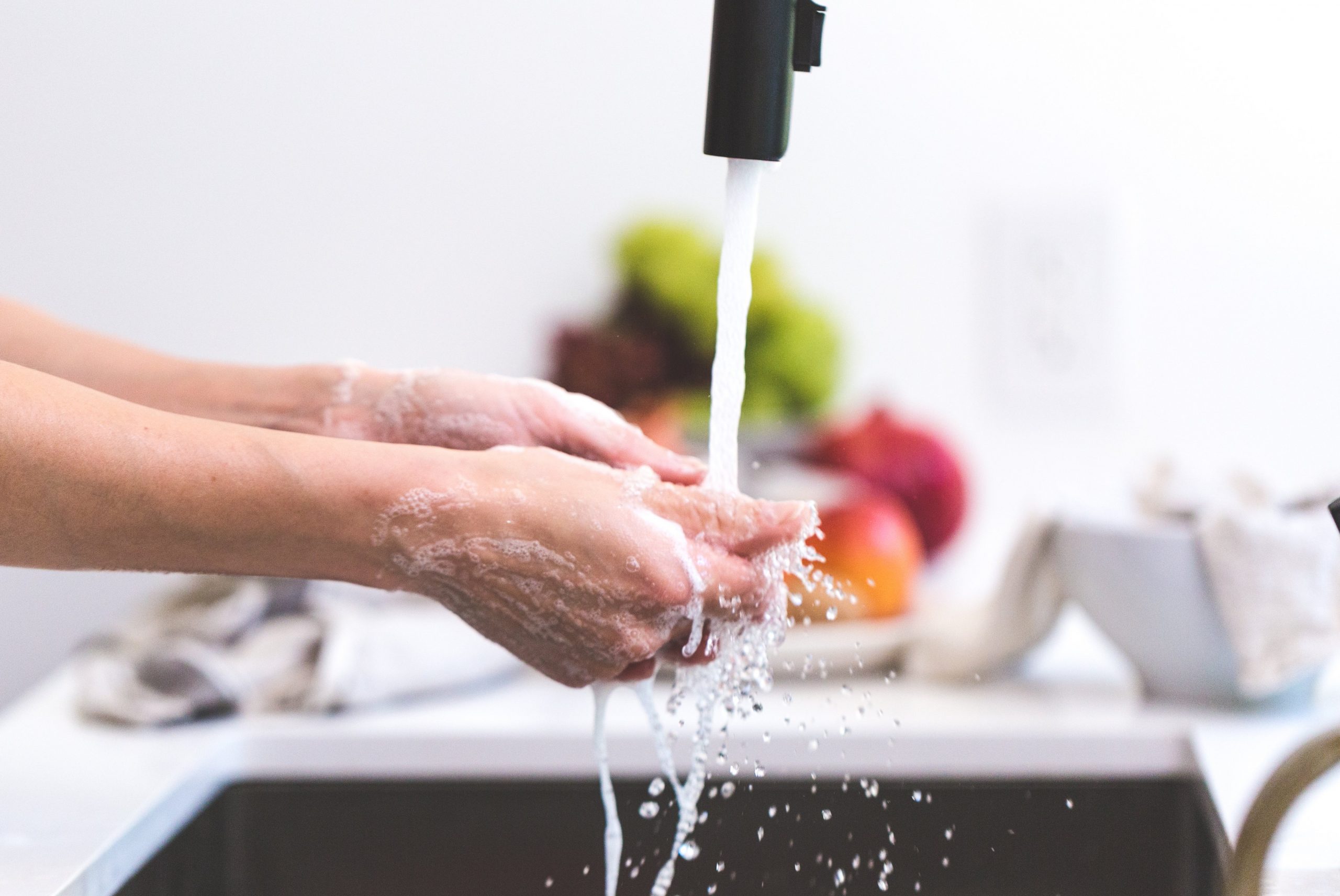 Posted March 18, 2020 at 12:00 pm | Updated September 21, 2021 at 5:30 pm
---
Para leer en español, haga clic aquí
Big Brothers Big Sisters of Tampa Bay strongly encourages volunteers, parents, and youth who are eligible to get vaccinated for the COVID-19 virus to do so at your earliest convenience, if you have not done so already.   These vaccinations are free of charge and now readily available at many Publix, CVS, and Walgreen pharmacies, among other locations.
While this is a personal decision that each of you must make, I want to remind you that getting vaccinated is not just for your own safety, but also for the safety of all that we serve as well as the safety of our agency staff and overall community. While many of our Bigs and Littles have found creative ways to meet virtually and spend time together to avoid the spread of the COVID-19 virus, we also recognize the many mental health and other positive benefits of in-person meetings when done safely.  Having in-person meetings is a personal and important decision between each Big, Little, and the parent/legal guardian of the Little. While there is never any guarantee that you will not be infected with the virus every time you step out of your home, as we all know there are reasonable precautions, we can take that will reduce that risk.  Accordingly, when a Big/Little match make this decision to meet in person, here are the steps you (and everyone) are responsible for following:
Always Follow the Center for Disease Control (CDC) Guidelines.

Your activities can take place outside or at a location following CDC guidelines.
You must refrain from physical contact (no hugging, high fives, etc.).
You must wash your hands often or use a hand sanitizer if you are unable to wash your hands.
You must avoid touching your face.
You must wear a mask when meeting unless you are at least 6 feet apart from one another; Big Brothers Big Sisters have masks available for you.
You must stay 6 feet or more apart from one another when possible, and
If either of you are in a high-risk group for the COVID-19 virus (e.g., either of you have underlying health issues), you should continue to only meet virtually until this pandemic is behind us.

Only the Big & Little Can Participate. The activity is to include only the Big and Little (i.e., no friends or other family members).
Transporting Littles. Bigs transporting their Little need to maintain as much distance as possible in the vehicle (i.e., all Littles, regardless of age should sit in the backseat of the vehicle and wear a mask). As an alternative, the Big can drive to the Little's home and go for a walk, play in the yard, bring lunch and have a picnic at a neighborhood park, or the Little's family may provide transportation to and from an activity if the activity is being held in a public setting;
COVID-19 Symptoms. If you have met in person and develop any symptoms such as a fever (even low-grade) or a member of either of your households do, please report this to your Match Support Specialist as soon as possible and discontinue any further outings. If you have been exposed to someone who tests positive for the virus, do not meet for at least two to three weeks.
No Requirement to Meet In-Person. Just to be clear, we are NOT requiring matches to meet in-person. Meeting virtually is always an option.
Thank you so much for being such a vital part of Big Brothers Big Sisters and our important mission. If you have any questions, we are here for you! Please reach out to us via your Match Support Specialist here at our agency.  Please stay safe and healthy…. we need you!
Very truly yours,
Stephen A. Koch
President & CEO

Prepare a plan with your Little so you can still stay in touch using FaceTime, Zoom or similar online tools. The FaceTime App is most likely already on your iPhone. Remember that your Littles will have to download/install whatever tool you choose, as well. You can also consider Google Duo and WhatsApp. Schedule time to see your Little just like you would an in-person visit and plan what you will be doing in advance with their parent or guardian. Please discuss all this with your Match Support Specialist if you have questions or problems. We have also created a YouTube playlist with videos on how to use the tools below.
There are many great ways to stay in touch with your Little virtually:
Read a book or story with your Little and discuss it
Do Mad Libs together
Create a list of activities you can do on your next in-person outing, which can be something to look forward to
Write a gratitude list
Do some "getting to know you" questions
Virtually cook a meal together with ingredients in your kitchen
Write letters or make cards to mail to your Little
Text message
Play games through apps – make sure you are playing games that have been approved by their parent or guardian and are being monitored
Email each other
Watch the same movie or show and talk about your favorite parts
Decide on a talent or skill to work on together
Ask your Little "What emotions are you feeling right now? What can I do to be a good friend to you?"
Here is an article of 10 Ways to Stay Connected During Social Distancing
Additional Resources for Staying Connected

YMCA Suncoast and Tampa Metropolitan YMCA locations will be closed effective Tuesday, March 17th at 9 pm through Sunday, March 29th.
School Closures: As of March 17, 2020, the Florida Department of Education announced that all public and private K-12 schools will be closed through April 15, 2020. All end-of-year testing has been canceled. Parents, below are some educational resources and activities that you may find beneficial to keep your child engaged and throughout the extended break from school.
For updates from Hillsborough County Public Schools, click here
For updates from Polk County Public Schools, click here
Educational Resources
Access to Age of Learning Programs: use the redemption code SCHOOL7771 to get access to these three online educational programs below for free
Scholastic: Scholastic provides free daily courses for kids stuck home amid school closures. The website provides up to three hours' worth of content each day and can be completed on any device
Cincinnati Zoo: While the Cincinnati Zoo is closed and kids are home from school, they'll help make your children's hiatus from school fun and educational. Join the Cincinnati Zoo & Botanical Garden for a Home Safari Face-book Live each weekday at 2pmCST /3pmET where we will highlight one of our amazing animals and include an activity you can do from home. Join them starting Monday, March 16 at 2pmCST/3pmET for their first Home Safari- featuring Fiona!
Space Racers: "Space Racers" is a NASA-funded, award-winning preschool television series that follows young spaceship cadets at the Stardust Space Academy as they explore the solar system. Episodes of the TV series — along with educational content; science, technology, engineering, art and mathematics (STEAM) activities; and educator-approved lesson plans.
Khan Academy: An online educational resource for Pre-K through 12th grade
COVID-19 Break Packets: educational packets designed by a teacher for Pre-K through 8th Grade
Learn4Good: free educational games and resources
The Dalí Museum has placed a variety of educational materials on their website to engage, entertain and enlighten during this challenging time.
Pizza Hut BOOK IT! Program: With schools closing all over the country, we wanted to share our free resources with you.
Hillsborough County Public Library: Here are some educational resources you can utilize to help provide some academic support to your child while away from school:

Check out ebooks from the Hillsborough County Public Library Cooperative
Check out audiobooks from the Hillsborough County Public Library Cooperative

AR Foundation Learning from Home Bingo: Activity 1 – Activity 2 – Activity 3
Best Practices to Limit Exposure and the Spread of Coronavirus
Talking to Kids about the Coronavirus
Food Pantries & Meals for Kids
Free Meals for Students: With Florida schools closed due to the COVID-19 pandemic, Commissioner Nikki Fried, the Florida Department of Agriculture and Consumer Services, and the Division of Food, Nutrition, and Wellness encourage families to take advantage of alternative school meals. Summer BreakSpot sites do not operate during scheduled Spring Break weeks; however, parents may contact their local school districts to determine if meals are available during Spring Break. Find contact information for your local school district. Click here for additional Meal Sites for Students during COVID-19
Restaurants offering free pizza slices for kids during extended break: The free kid's slices are available at the following locations:

Sam's New York Pizza: 21609 Village Lakes Shopping Center Dr, Land O' Lakes
Sam's New York Pizza: 4209 Little Rd, New Port Richey
Three Brothers New York Pizza: 17773 Gunn Hwy, Odessa
Three Brothers New York Pizza: 3436 Tampa Rd, Palm Harbor

Find A Food Pantry: Feeding Tampa Bay offers a number of different ways to bring food to your table every day – and we're ready to deploy resources to support our community during the COVID-19 pandemic. Please note, as the situation continues to evolve, food pantries and mobile pantries could cancel without much notice. We recommend calling food pantries before visiting and checking the mobile pantry schedule daily to ensure locations are operating. If you need further assistance, please call our office directly at 813-254-1190. Learn more about all of the food assistance that is available through Feeding Tampa Bay
Senior Food Hotline: Call 1-800-432-2080
Feeding Tampa Bay's Breakspot Meal Sites with free meals for Kids
UF IFAS Extension Polk County Foodie Fun at Home: UF IFAS Extension Polk County is offering four 15 minute webinars to give you insights on fun, healthy eats!
Tampa Bay Network to End Hunger Meals on Wheels 4 Kids: MOW4Kids is a new program in St. Petersburg that offers home delivery meal services to kids during the school closure, starting March 23, 2020. We deliver to: 1) kids, ages 18 and under; 2) must be able to eat solid food. Participants must be home to receive the meal. This program is an alternative option for 1) kids that are not able to access any of the school meal distribution sites throughout the county; and/or 2) kids that have difficulty accessing open food pantries
BreakSpot Grab & Go Meals for Kids: Locations are for Pinellas County
Local Agencies & Updates
Additional Resources
Free Access to Spectrum Broadband: Charter will offer free Spectrum broadband and Wi-Fi access for 60 days to households with K-12 and/or college students who do not already have a Spectrum broadband subscription and at any service level up to 100 Mbps. To enroll call 1-844-488-8395. Installation fees will be waived for new student households
Lakeland Electric, Duke Energy, and TECO will not disconnect power for nonpayment amid coronavirus pandemic: Duke Energy announced on Friday it would no longer disconnect customers' power over nonpayment during the coronavirus pandemic. Lakeland Electric is suspending service disconnections for non-payment until further notice. Tampa Electric announced on Sunday that they will not disconnect customer's power for nonpayments at least until the end of March.
The Disaster Distress Helpline: The Disaster Distress Helpline answers calls and texts related to infectious dis-ease outbreaks. Call or text to connect with a trained counselor 24/7. Call 1-800-985-5990. Spanish-speakers can call the hotline and press "2" for 24/7 bilingual support
Tampa Metropolitan YMCA Childcare Relief: The YMCAs of Tampa Bay are offering all-day youth relief care for essential workers at 23 Y locations to help support the children of healthcare and emergency response professionals who are playing important roles combating the coronavirus.
State of Florida Employ Florida Reemployment Benefits Guides in English and Spanish
Tampa Bay Times: Florida's unemployment benefits: We answer your questions
Free Laundry Services in Tampa
Parents Ultimate Guides: Struggling to keep up with the media and tech your kids are using? Common Sense's Parents' Ultimate Guides can help keep you up to date and answer your questions about all the latest titles and trends. Whether you're trying to figure out if a new app is safe for your teen or if a popular game includes blood and gore, we've got you covered. And if you can't find what you're looking for, let us know!
Sex, Lies & Media Training for Adults from Selah Freedom: ​​Sex, Lies & Media Training helps interveners (parents, teachers, youth workers, etc.) learn about how predators and recruiters can approach innocent youth online through social media. It educates adults on the red flags to look out for, how a predator can manipulate and exploit a child, and how to protect the next generation from this crime. Gain practical tools to keep your kids safe online and learn how to facilitate conversations about this issue with them. 1 out of 9 children are approached by a predator online. With kids online more than ever before due to COVID-19, it is vital that parents are educated and empowered to protect them. This is a FREE virtual training on Thursday, April 23rd at 5:30pm. Once you have registered, a link will be emailed to you to attend this training.
The Children's Board of Hillsborough County has released their 2020 Family Guide for Services in Hillsborough County in English and Spanish
Free Tax Prep Assistance: Due to the coronavirus, Hillsborough County Extension is not able to provide in-person tax prep assistance. We are offering free tax prep assistance for Hillsborough County residents who can connect via web meeting. We will do our best to offer as much one-on-one assistance as possible. Since demand may exceed our capacity, we are also offering free access to this tax prep software. Appointments for one-on-one assistance are required and may be made for the following times: Tues – Friday from 9:00 a.m. – 12:00 p.m. and 1:00pm – 4:00pm. Appointments must be made in advance. For more information, contact Denise Kantak, 813-744-5519 ext. 54141 or Kantakd@HCFLGov.net
Good Digital Parenting Resources: The Family Online Safety Institute's Good Digital Parenting resources provide parents and caregivers with the tools they need to confidently navigate the online world with their families.
Create A Family Technology Plan:  Families can create a family technology plan together by answering where they will use screens, when they will be used, for how long, and for what purpose
BayCare Behavioral Health Parent Conversation Hour: Parenting can be challenging and at times overwhelming. COVID-19 poses its own set of challenges for parents: having to adapt to new roles as parent and teacher, creating new routines, and finding ways to keep family and friends connected. This group creates a platform for parents to be able to discuss challenges, create solutions, and develop skills to empower them as parents and create change within their families. Virtual meetings Monday 9-10 am and Thursday 3-4 pm. Space is limited, please pre-register

We know the existing relationships of our Bigs and Littles are important to keep intact, especially during stressful times. The World Health Organization has some helpful guidance on how to cope with stress and help children cope too.
There's a new category within the Stop, Breathe & Think app, called Calm Coronavirus Anxiety, to help you feel safer, centered and connected. A carefully curated selection of our premium tracks—now free for the next 60 days—to support you during this time.
Florida Blue Offers Free 24/7 Bilingual Helpline Open to Provide Emotional Support during COVID-19 Health Crisis: Florida Blue has partnered with New Directions Behavioral Health to offer a free bilingual helpline to assist all Floridians with the stress they may feel during the COVID-19 health crisis.  Licensed clinicians are available to speak to anyone in Florida free of charge in both English and Spanish. The services are free to all Floridians, including those who do not have insurance or have coverage with another health plan. Call 833-848-1762
Random Acts of Kindness: We need to distance ourselves, but that doesn't mean we can't help each other. During difficult times, we often see the most beautiful acts of kindness. If you're home and looking for things to do to keep busy, scroll down for a list of resources to help! We will get through this sooner if we take care of ourselves and each other (without risking contagion). Kindness is a powerful tool. Let's use it

Directions for Living

is providing a free Coping with COVID-19 Pandemic Emotional Support call line. This call line is for emotional support only, not resources or life-threatening emergencies. Callers will be able to talk to someone and receive support, kindness, compassion, and understanding. Callers will leave their name and number, and someone will return their call within two operating hours (Mon-Sun 8am-8pm)

Coping with the Quarantine Support Sessions for Mental Wellness & Self-Care: This live, closed-group session, brought to you through our Get Moving! program, aims to help you take care of your mind, body, and soul during these stressful times.  Join us every Thursday from 6-7 pm (beginning April 23rd) for some mental wellness and self-care with Licensed Cognitive Behavioral Therapist, Crystal Brewer.
Dealing with Grief
Self-Care Tips for Children & Adults
We understand that this is a very stressful time for a lot of us. Stress can have a significant impact on work and school performance, your physical and mental health, as well as your relationships with others. It is important to manage stress in healthy ways. Below are some ways that can help you to cope with stress.
Go for a walk
Gardening
Read a book
Do some yoga
Cook a new dish
Burn a scented candle
Cuddle with a pet
Meditate
Write in a journal
Watch a movie
Pray
Drive to a new place
Make a list
Clean out a junk drawer or closet
Call a friend on the phone
Take a deep breath
Draw a picture
Watch your favorite movie
Write down some goals
Exercise
Write a letter
Learn a new skill
Support for LGBTQ+ Youth: In this time of uncertainty many LGBTQ+ youth, who likely already feel isolated, might be feeling even more detached by the social distancing mandates in your area. Support can be accessed by phone, chat & text and additional resources are available online

Things to do with your kids while social distancing for coronavirus: