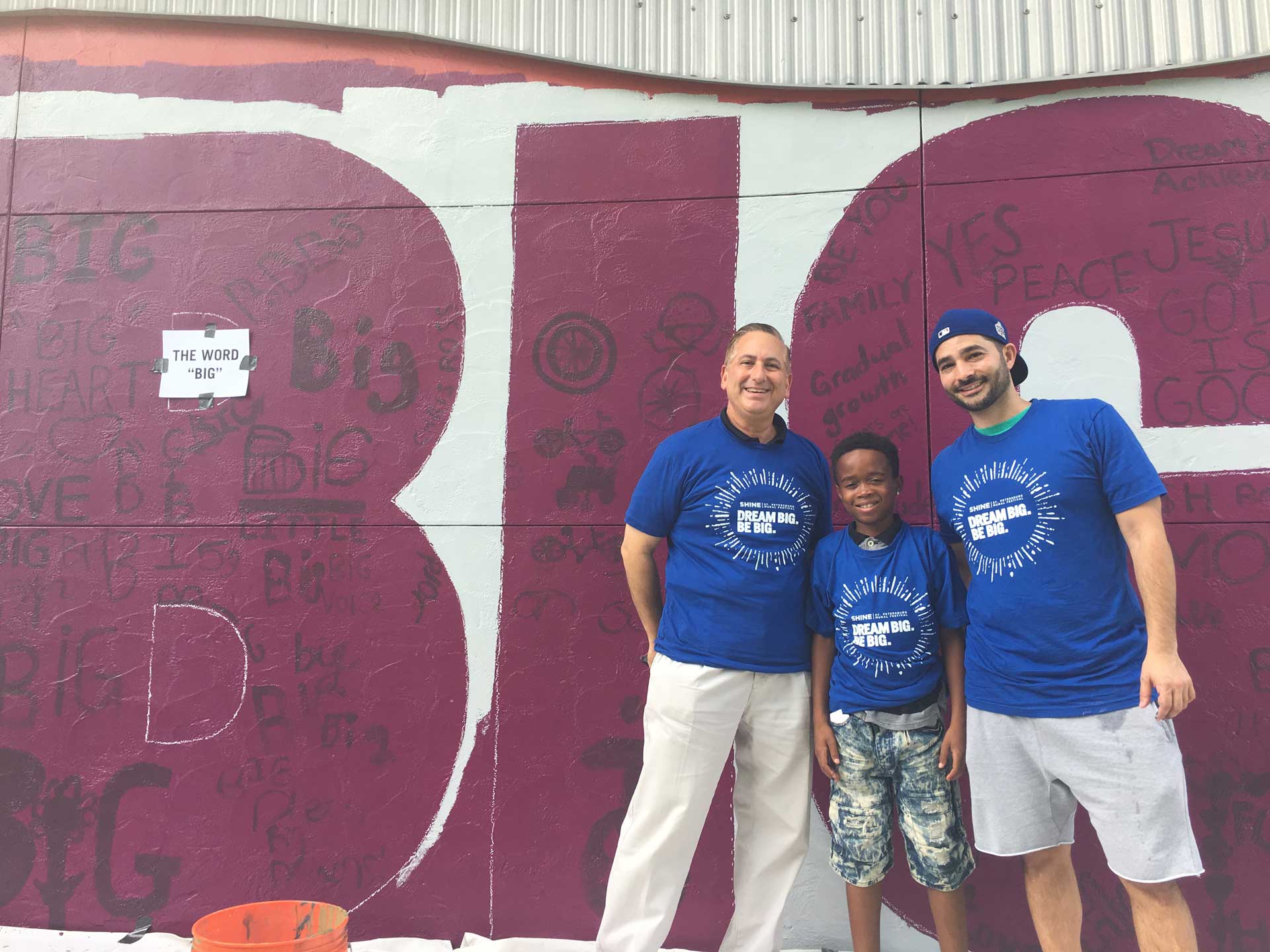 Big Brothers Big Sisters of Tampa Bay partnered with the SHINE St. Petersburg Mural Festival to create a community mural that will leave a lasting impact.
The community of St. Petersburg came together to support Big Brothers Big Sisters of Tampa Bay in creating a 90-foot mural in Childs Park. In collaboration with the SHINE St. Petersburg Mural Festival, local artists Derek Donnelly and Chad Mize, the St. Petersburg Leadership Council, and the Florida Dream Center, the "Dream Big Be Big" mural was the kickoff event for the ten-day festival that highlights the power of public art all over Downtown St. Petersburg.
Thirteen Big/Little matches participated in making this mural a reality. Prior to the event, the Matches received a lesson in the techniques of muralism while brainstorming the greater idea of what it means to "dream big". Empowering youth through art, the mural included imagery symbolizing what it means to be bigger than oneself with illustrations of hearts, animals, and words of positivity included in the painting. On the day of the event, friends, family, and community leaders, including the Mayor of St. Petersburg Rick Kriseman, took part in the painting the mural, truly making this a symbol of the neighborhood's comradery and goodwill.
This project sincerely inspired not only the Bigs and Little who participated but also the community that came together to create this life-long impression on the park and all those who will visit the mural in the future.
Want to get involved with projects like this? Mentor a child with Big Brothers Big Sisters of Tampa Bay!