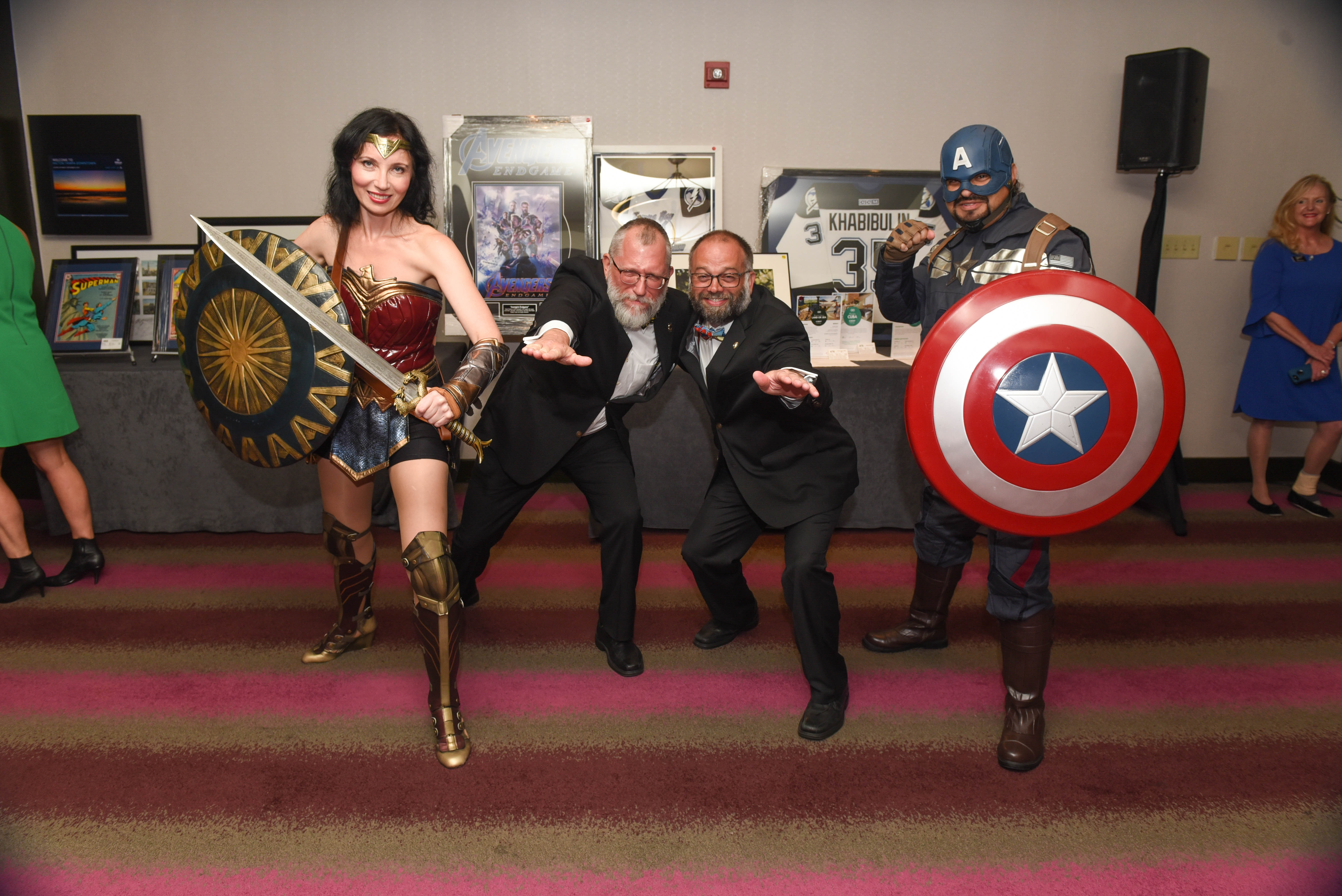 The agency's largest annual fundraiser ignited the power and promise of youth by raising critical funds to support their mentoring programs
Click here for pictures from the event
Big Brothers Big Sisters of Tampa Bay celebrated their 21st Annual Defenders of Potential BIG Gala fundraiser at Hilton Tampa Downtown to raise funds and awareness for their mentoring programs in the local community, which serves over 3,000 children annually.
The agency embraced their new brand, Defenders of Potential, with an evening of superheroes and comic book fun. Guests browsed silent auction items while taking photos with Captain America, Wonder Woman, and Iron Man. The program began with a welcome for guests and appreciation for our Premiere and Big VIP sponsors with a special video featuring sponsors' employees talking about which superpower they wish they had that could change the world. Then Big Sister of the Year and Big Brother of the Year were recognized for defending the potential of their Littles through mentoring. Board Chair, Kathy Wade of Fee & Jeffries, PA, addressed the crowd and thanked guests for their support of Big Brothers Big Sisters of Tampa Bay and their mission to create and support one-to-one mentoring relationships that ignite the power and promise of youth.
The program continued with a special appearance from Captain Pinnacle, a.k.a President and CEO Stephen Koch, who gave an update on the state of the agency, including that Big Brothers Big Sisters of Tampa Bay was given the Pinnacle Award, the highest honor from the national organization recognizing an increase in revenue and growth in overall number of Big and Little matches year-over-year for two or more consecutive years.
After dinner, Brian Auld, President of the Tampa Bay Rays, gave a heartfelt ask for guests to donate. Then everyone partook in an exciting live auction featuring a Stock the Bar Package from the BBBS Board of Directors, Custom Gourmet dinner in the Wine Room donated by The Tampa Club, Bass Fishing Experience with Darrell Davis, a Bermuda Vacation, and a Zulu Nyala Safari. After a fun evening of performances, auctions, a fabulous dinner, and inspiring program and successful Bid From the Heart, the evening ended with dancing to Total Entertainment by Matt Winter. The evening was closed by an after-party lounge sponsored by Sprinkles Cupcakes.
Thanks to all who attended the event and all the sponsors for making this amazing event a reality!
Want to help make an impact in the lives of children in the community? Donate to Big Brothers Big Sisters of Tampa Bay today!
And a very special thank you to all our Sponsors!