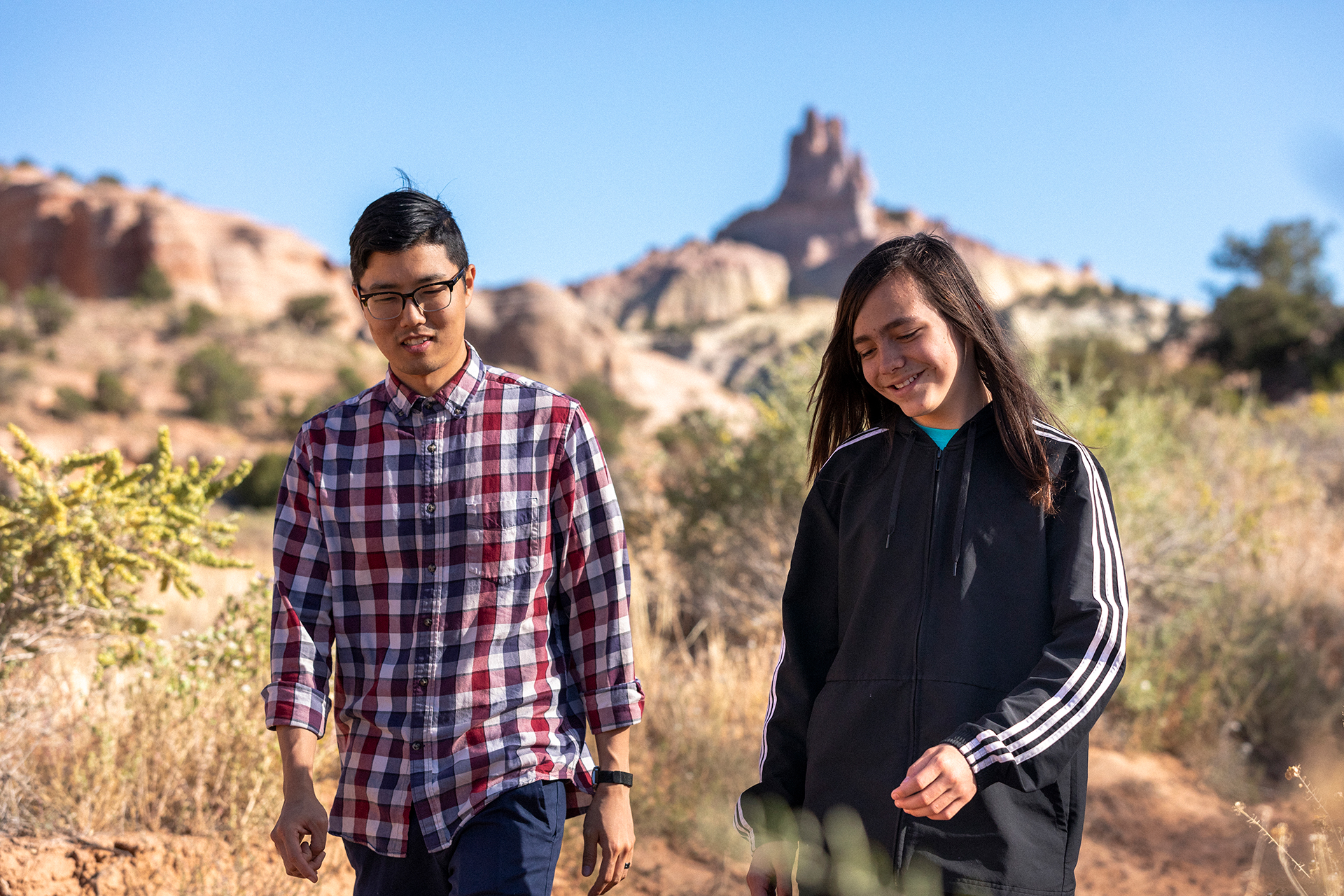 Every May we celebrate Asian American and Pacific Islander Heritage Month! This is a great opportunity to learn more about the history, contributions, and global impact of Asian Americans and Pacific Islanders with your Little. We hope these biographies and activity suggestions will inspire you and your Little to recognize and honor the contributions and influence of Asian Americans and Pacific Islander Americans to the culture and achievements of the United States.
Why Do We Celebrate Asian American Pacific Islander Heritage Month?
The United States first acknowledged Asian American and Pacific Islander Heritage during the first 10 days of May to commemorate two milestones: when the first Japanese immigrants arrived May 7, 1843, and when the transcontinental railroad was completed on May 10, 1869. The transcontinental railway was built predominately by Chinese workers. It took more than a decade of legislating across multiple administrations to have the entire month of May designated as Asian American Pacific and Islander Heritage Month in 1992.
To celebrate this month, Big Brothers Big Sisters of Tampa Bay wanted to share the stories of strong Asian Americans and Pacific Islanders who have impacted America's history and have inspired others along the way
Katherine Tai, United States Trade Representative
Chinese American Katherine Tai, former House Ways and Means Committee trade lawyer, is now the new U.S. trade representative. The Office of the United States Trade Representative is part of the President's Executive Office, and Tai is the first Asian American and first woman of color to serve in the position. Tai will advise the president on trade issues and oversee international negotiations and dispute resolutions. The Senate voted unanimously to confirm Tai to fill the role. 
Fred Korematsu, Civil Rights Activist
Fred Toyosaburo Korematsu was arrested for refusing to evacuate to an internment camp for Japanese Americans during World War II. He was represented by two lawyers from the American Civil Liberties Union (ACLU), but his case challenging the decree failed at the Supreme Court. However, almost 40 years later, it was discovered that the government intentionally hid evidence from the court. This documentation eventually led to the dismissal of the charges. His daughter, Karen Korematsu, now runs a foundation that aims to share his story through the development of educational materials designed for multiple grade levels.
Sunita Williams, Astronaut
Sunita Williams is an Indian American astronaut. Williams holds numerous records and has received more than a dozen awards for her service. She has spent a total of 322 days in space across the span of two missions, placing her second on the U.S. endurance list for women and ranking sixth on the all-time U.S. endurance list. Her awards and honors include two Defense Superior Service medals, Legion of Merit, two Navy Commendation Medals, the Navy and Marine Corps Achievement Medal, the Humanitarian Service Medal, an honorary doctorate, and other service awards. She was chosen as a crew member for commercial flights with Boeing's Starliner spacecraft and is currently training for the post-certification mission.
Amy Tan, Author
Many of us know the prolific works of Chinese American author Amy Tan, particularly her novel Joy Luck Club, which was later made into a movie produced by Wayne Wang. She continued to pen several best-selling books, paving the way for the next generation of Asian American artists and writers. One notable Asian American with acclaimed commercial success is Singaporean American author Kevin Kwan, who wrote the novel Crazy Rich Asians and served as executive producer for the movie of the same name. Oscar-winning Minari is a recent movie masterpiece from Korean American Lee Isaac Chung.
Find out how you can become a mentor and influence the next generation of leaders by becoming a Big. 
Match Activities
MOVIES TO WATCH:
EASY RECIPES TO MAKE TOGETHER:
BOOKS TO READ:
Asian Pacific American Heroes by Mia Wenjen.  Meet 18 Asian Pacific American leaders from yesterday and today! From musician Bruno Mars and Olympian Chloe Kim to chef Niki Nakayama, these real­life heroes inspire us to learn about Asian Pacific American history, language, and culture. Illustrated with photos.
A Different Pond by Bao Phi.  This beautiful story about Vietnamese culture from the perspective of two generations is a heartwarming tale paired with expert illustrations.
We Are Inspiring: The Stories of 32 Inspirational Asian American Women by Angel Trazo.  A collection of inspirational stories about Asian American women from all walks of life, different ethnicities, and professions, your child will learn about the colorful and amazing Asian American women who have impacted our world today.
Check out this awesome list of books exploring Asian and Pacific Islander American heritage for all ages!