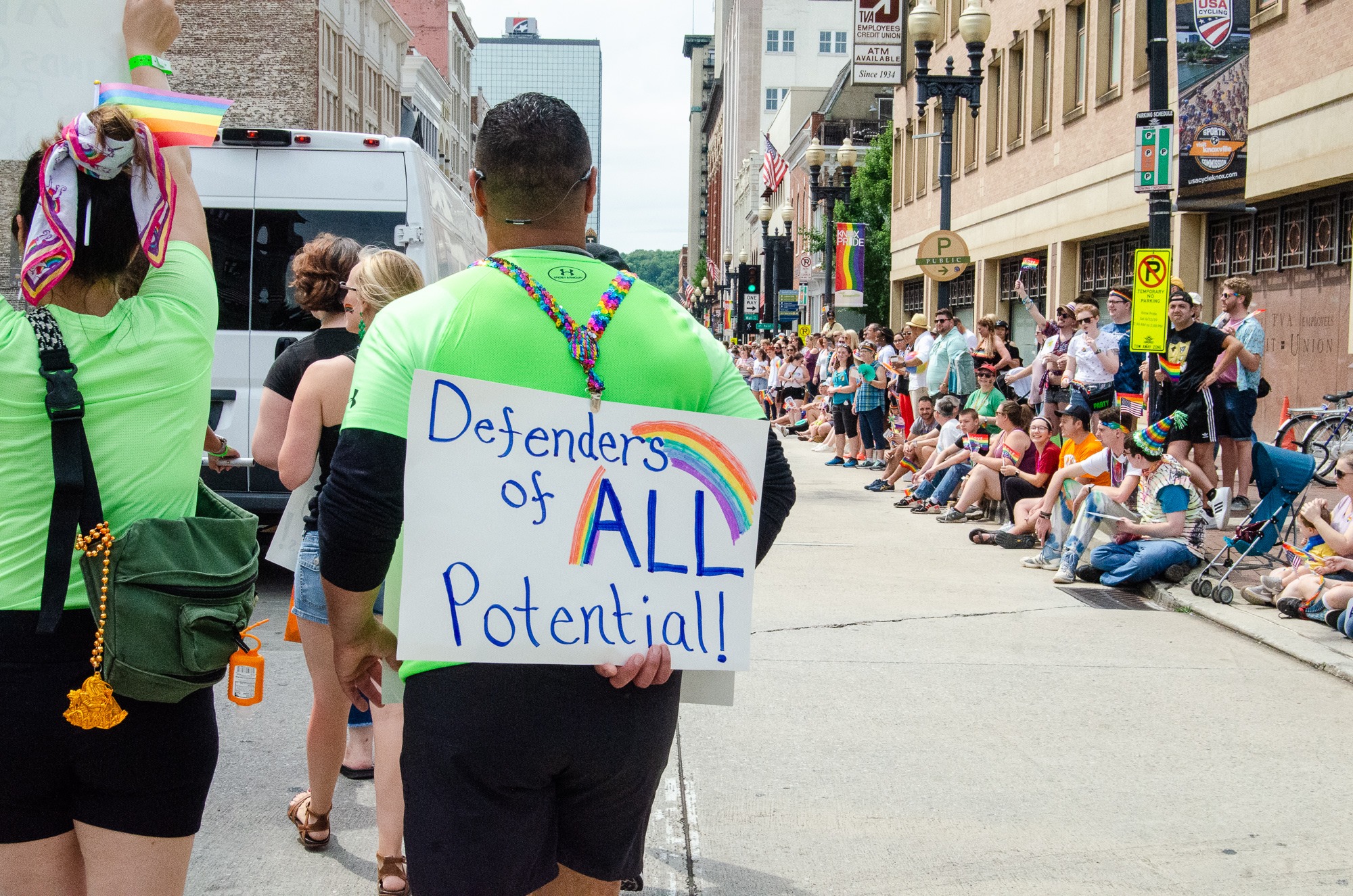 Pride Month is an annual month-long observance of lesbian, gay, bisexual, transgender and questioning (LGBTQ) history, and the history of the gay rights and related civil rights movements. It is celebrated in June to commemorate the Stonewall uprisings in June of 1969. The Stonewall Inn in Manhattan, NY was the site of riots and demonstrations by members of the gay community against a police raid. This sparked the beginning of a movement to change discriminatory laws and practices against LGBTQ Americans.
Big Brothers Bigs Sisters of Tampa Bay welcomes and celebrates the differences that make us all unique! As we celebrate Pride Month, we will answer commonly asked questions about the LGBTQ community and feature stories of LGBTQ volunteers on our social media.
What is "Coming Out"?
"Coming Out" is a phrase we often hear when describing an individual's LGBTQ journey. "Coming Out" refers to the process that people who are LGBTQ go through as they work to accept their sexual orientation or gender identity and share that identity openly with other people. This process can be mentally and emotionally draining. At Big Brothers Big Sisters, we know it takes courage to be who you truly are. Learn how you can support your friends and family if they come out with this resource from Human Rights Campaign (HRC).
What does being transgender mean?
Transgender is an umbrella term for people whose gender identity and/or expression is different from cultural expectations based on the sex they were assigned at birth. Being transgender does not imply any specific sexual orientation. Therefore, transgender people may identify as straight, gay, lesbian, bisexual, etc. It's ok to have questions about the transgender community! Visit HRC FAQ page to educate yourself and become a better ally to the trans community.
Why is it important to ask for pronouns?
Pronouns are connected to gender identity. Using someone's correct personal pronouns is a way to respect them and create an inclusive environment, just as using a person's name can be a way to respect them. It's important to ask for everyone's pronouns rather than assuming a person's gender identity based on the way they present themselves. Learn more about pronouns and ways to ask for them at the University of Wisconsin Milwaukee and MyPronouns.org.
Can I tell people about my friend's LGBTQ status?
Exposing someone's lesbian, gay, bisexual, transgender, or gender non-binary identity to others without their permission is called "outing". Outing someone can have serious repercussions on employment, economic stability, personal safety, or religious or family situations. Be someone your friends and family can trust with the HRC Coming Out Ally Resource.
Big Brothers Big Sisters of Tampa Bay is committed to ensuring its programs are inclusive to all youth and volunteers. Equality, diversity, and inclusiveness are critical components of our mission. We encourage volunteers of all sexual orientations, races, colors, religions, genders, gender identities, gender expressions, ages, national origins, disabilities, marital status, or military status to get involved and become a defender of potential in our community.
Show your support for Big Brothers Big Sisters of Tampa Bay during Pride Month by sharing your experience or wearing your pride shirt on social media and use the hashtag #BigPride!
Together, let's clear a path to a child's biggest possible future. Become a mentor to a child in our community.