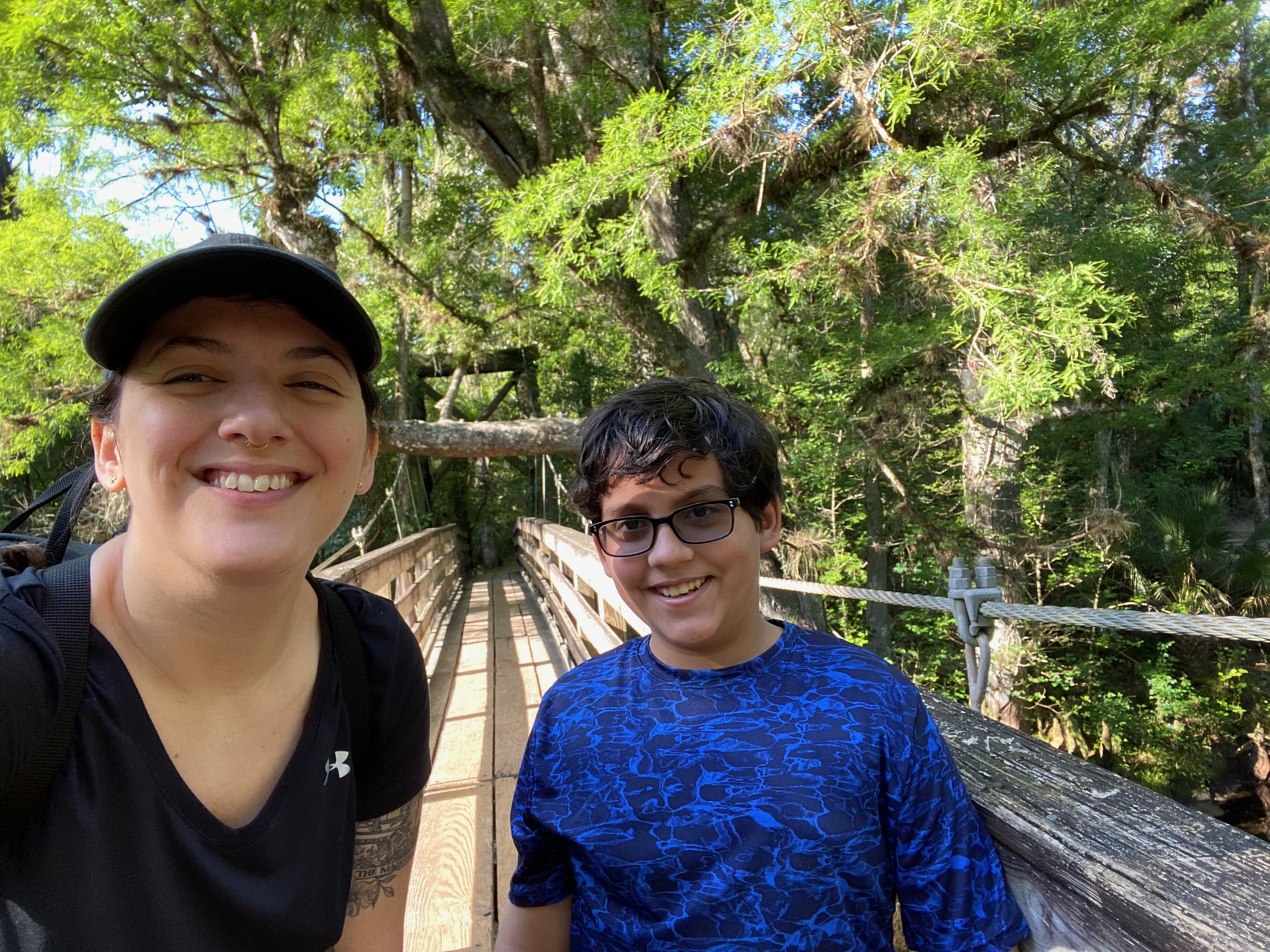 As we close out Hispanic Heritage Month, Big Brothers Big Sisters of Tampa Bay would like to share a note from one of our Match Support Specialists, Sergimar Henriquez. Our MSS team is key to the continued success of our youth mentoring programs. Sergimar shares:
"Little Brother Alexander and Big Sister Carmela have been matched for three years but, every time I check in, it seems like they have been matched for five years or even longer! When I first started working with them, Carmela explained that Alexander had only been in the US for 3 years and was struggling to acclimate to his new environment. Furthermore, Alexander's family speaks only Spanish, adding yet another barrier to accessing certain spaces and resources.
"Thankfully, Carmela can truly relate to her Little because she also had to learn English when she started school in the US. This is a topic that also hits home for me. I struggled to learn English myself and took ESL courses throughout elementary and middle school; it is not easy or fun. (I was born in New York, but my family is Hispanic, and Spanish is the primary language spoken at home.) Alexander is steadily improving his English with the phone app Duolingo and of course, consistent help from his Big.
"Carmela shows Alexander it is crucial to learn English to succeed in school, but also highlights the importance of being bilingual — an asset for his future education and career. In addition to Spanish, Carmela helps Alexander with math concepts to ensure his overall academic success.
"Big Carmela goes above and beyond to help Alexander succeed by giving him positive encouragement, guiding him with his goals, and celebrating his accomplishments. I know Alexander and his family truly appreciate her tireless commitment to this Match. I am proud to serve as the duo's Match Support Specialist and look forward to continuing to support them through their mentorship journey."
If you would like to learn about becoming a volunteer Big with BBBS Tampa Bay, click here.