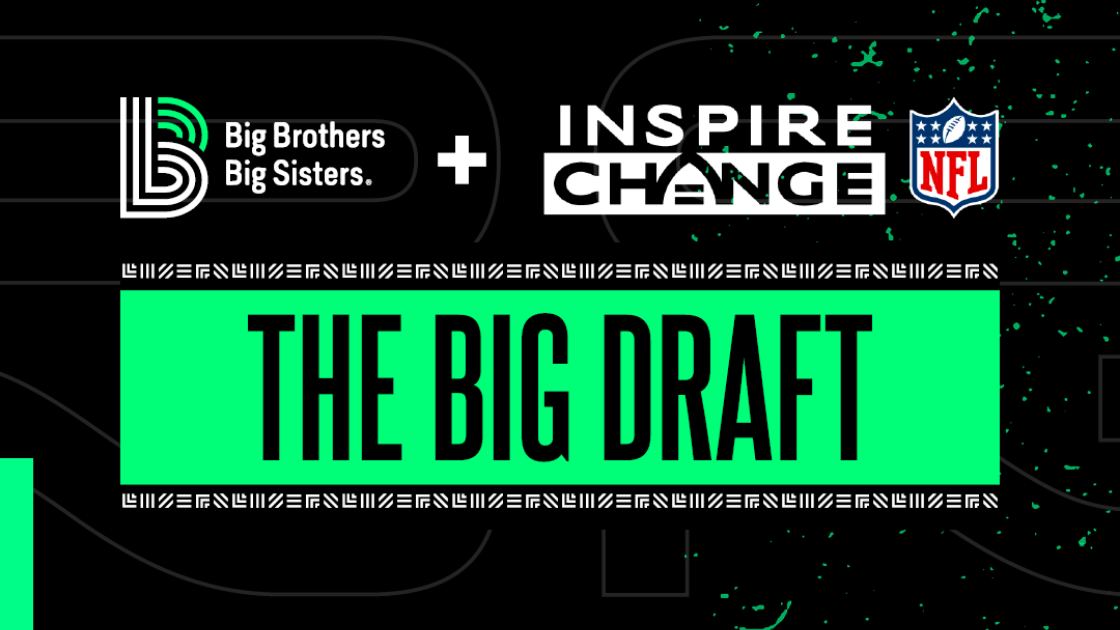 Big Brothers Big Sisters is teaming up once again with the NFL to inspire change across the nation. Though the NFL season is over, our search for potential Bigs is only just getting started.
The mission of Big Brothers Big Sisters of Tampa Bay is to create and support one-to-one mentoring relationships that ignite the power and promise of youth. Our mentoring program helps build bridges and break down barriers by pairing one adult volunteer (Big) with one child (Little) and supporting each Big/Little match at every stage. There are currently over 600 local children waiting for a Big. We are launching The Big Draft to recruit more Bigs. We would be thrilled to have your help in sparking excitement for the Big Draft by encouraging volunteers to sign up as Bigs.
You can help by using your voice to be part of the defenders of potential and ensuring the biggest possible future for our youth. Follow us on Facebook, Twitter, Instagram & LinkedIn for updates on the campaign and tag your friends, family, and colleagues who you think would make great Bigs. Click here to learn more about The Big Draft.
Get started as a Big by attending a Big Orientation & Training session. We have upcoming in-person and virtual options available.