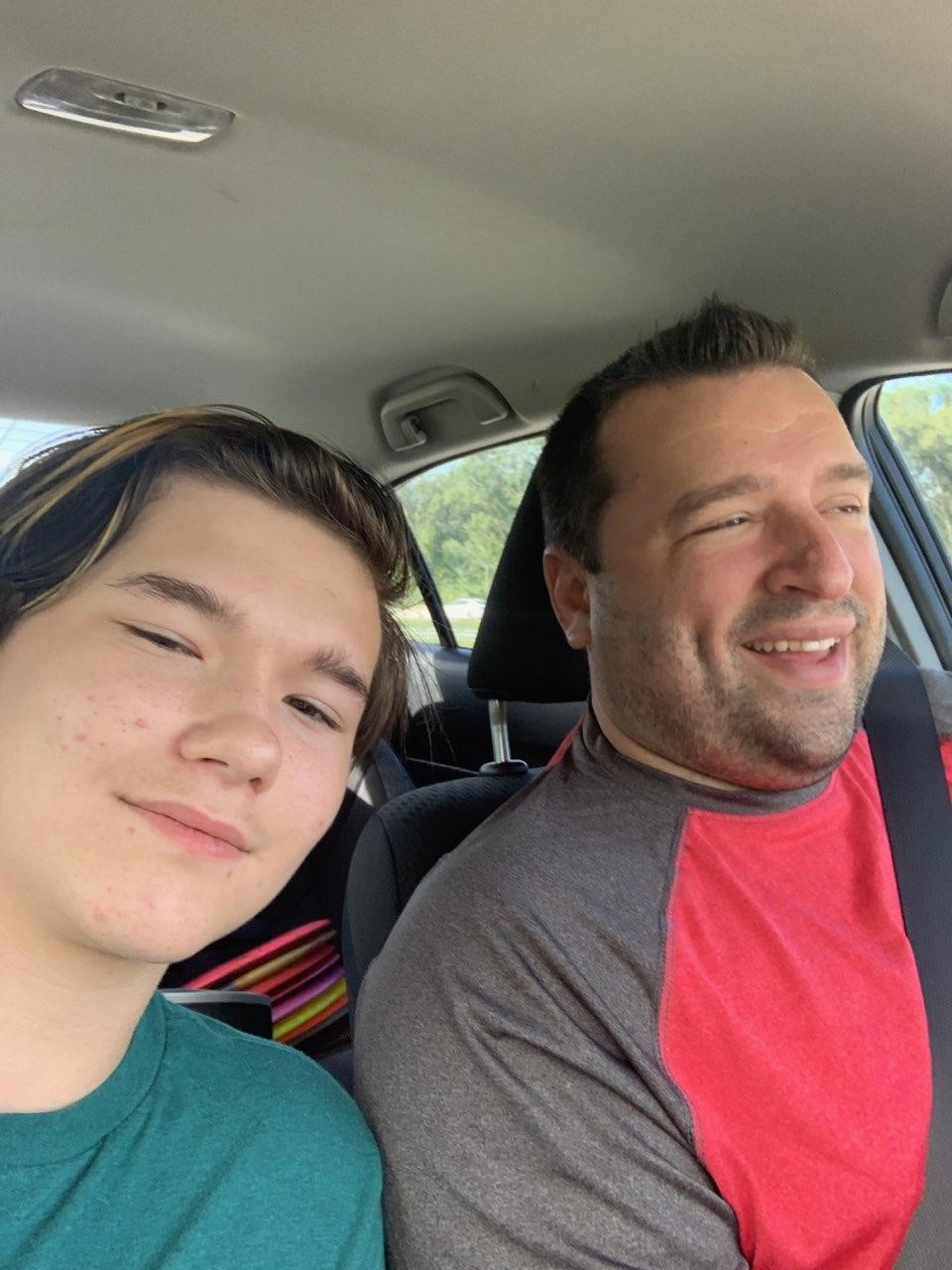 Today, we are sharing the story of Big Andrew and Little Tyler. This Match celebrated its 7th Match Anniversary in September 2021! Andrew and Tyler are a great match and have enjoyed their time together. They started in the Site Based program at Mango Elementary and decided to move to the Community Based program about four years ago. This Match has sustained a very close bond despite Big Andrew moving out of the county. The guys typically get together once a month or once every other month, and when they do, they spend the entire day together. Recently, they went to a Bucs game, a Rays game, and out to eat. Tyler has recently gotten to try Greek food and Thai food and thoroughly enjoyed it!
Tyler doesn't always like talking on the phone, so Andrew made a point to keep Tyler engaged in text messaging. Because of this, the Match maintained their relationship throughout the pandemic when they could not meet in person. Nowadays, any time they go on an outing, it's like no time has passed at all.
Big Brothers Big Sisters is incredibly proud of this Match and how far they have come together. Tyler was shy and lacked confidence when this Match started together. He was not interested in school and just did what he needed to do to pass. Andrew has inspired Tyler to work hard and take pride in his work. Tyler indeed looked up to Andrew and was very proud of Andrew when his Big Brother took on the challenge of starting his law practice. As Tyler has grown up, he has become more focused, determined, and confident.
When the Match Support Specialist speaks with Andrew, they can hear the smile come through the phone! Andrew is proud of how far Tyler has arrived and is happy to know that Tyler is taking his future seriously now and working hard to plan. Andrew recently shared, "I feel like I am the Little Brother now!"
Tyler used only to give short replies to his Match Support Specialist. Now, he shares his life and Match updates for 30-45 minutes! Tyler is currently a junior in high school and has continuously set and tracked his plans and goals for the future. Tyler is highly interested in video game design and hopes to pursue that after he graduates high school. We're excited to see what the future holds for him!