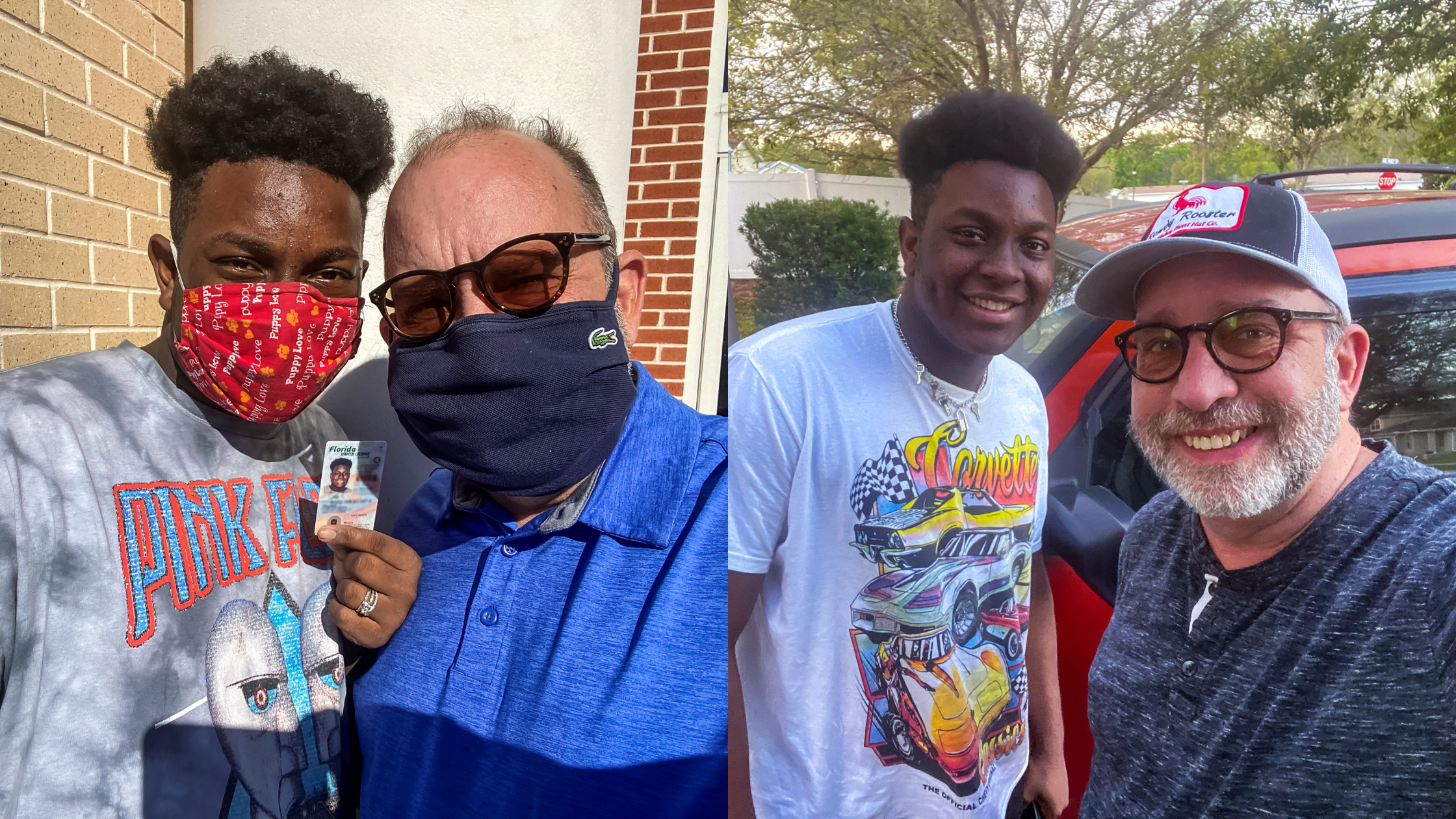 Big Brother Paul has been mentoring Little Cameron since May 2016. Recently, Paul took Cameron to the DMV for his driving test. Cameron was excited but nervous about the test, so he was glad to have his Big with him for support. Luckily, Cameron had been practicing and quickly passed the driving exam.
After the test, Paul helped Cameron buy a new car! Cameron was so excited to get his own set of wheels. Cameron's mom gave him a budget, and Paul was there to help guide him through the experience and provide him with advice on how to pick the right car.
"I must admit that I got a little misty-eyed both times (out of sight, of course) because these are such amazing milestone moments in any young person's life. And I feel so amazingly blessed to share them with the best Little Brother in the world," said Paul.
Over the years, Cameron and Paul have had so many exciting outings, from visiting the zoo and ice skating to horseback riding and yoga. Small moments and time spent together have made their connection as Big & Little a strong one.
"To say I am grateful to BBBS for pairing us is an understatement. This has been an amazing journey and one that I am so blessed to be a part of. The memories that me and Cameron make I will certainly cherish for the rest of my life. I am a huge believer in BBBS. And the impact it has not only on the lives of little. But it can and does have a profound impact on the bigs like myself," said Paul.
Do you want to help a child in our community reach their full potential? Find out how you can become a mentor by attending a Big Orientation & Training session.