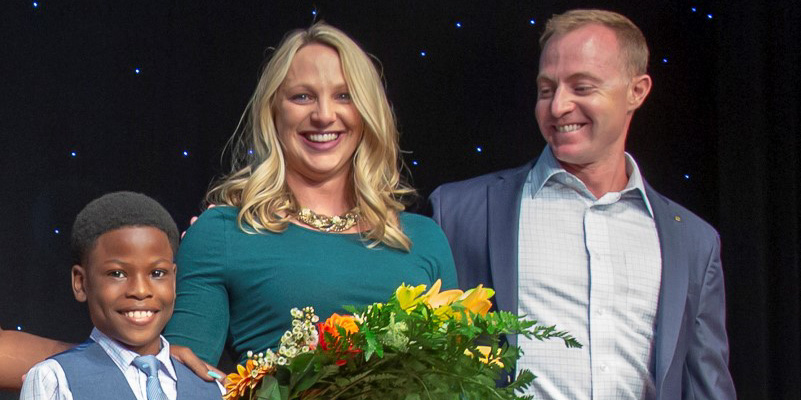 Before Mikey joined Big Brothers Big Sisters of Tampa Bay, he feared the water. With a little determination and a lot of support from his Bigs, he overcame his fear.
When Big Couple Ali & Jeff were first matched with their Little Mikey, Mikey's mom told them that he did not know how to swim. "We decided the first thing we would do is teach him how to swim. There is water everywhere. The chances of him falling into water are pretty large," said Ali.
At first, they tried to teach him themselves. "We took him to the YMCA because Big Brothers Big Sisters has a special program where we have free membership and it was an absolute disaster." They quickly learned that Mikey was deathly afraid of the water. Anytime Ali & Jeff would take him in the water he would cry and shake. "He would say, 'water will kill me," Ali stated.
Realizing they needed help, Ali & Jeff turned to the Tampa YMCA. Mikey qualified for a scholarship through the Y's financial assistance program and they were so grateful for the help of a certified Y swim instructor. After only three lessons and a lot of encouragement from his Bigs, Mikey began to love swimming and looked forward to going to his lessons.
Ali & Jeff continue to support Mikey and are helping him reach his goal of passing the swim test. Recently, Mikey was even recognized by the Tampa YMCA for his accomplishments in swimming, showing how learning to swim can transform a child and save lives. "He always says, 'when are we going back to the pool?' Over three years, this is the most important thing that we've done for him in our relationship," said Ali.
Your financial support can empower more Littles Mikey to reach their full potential.
Donate Today