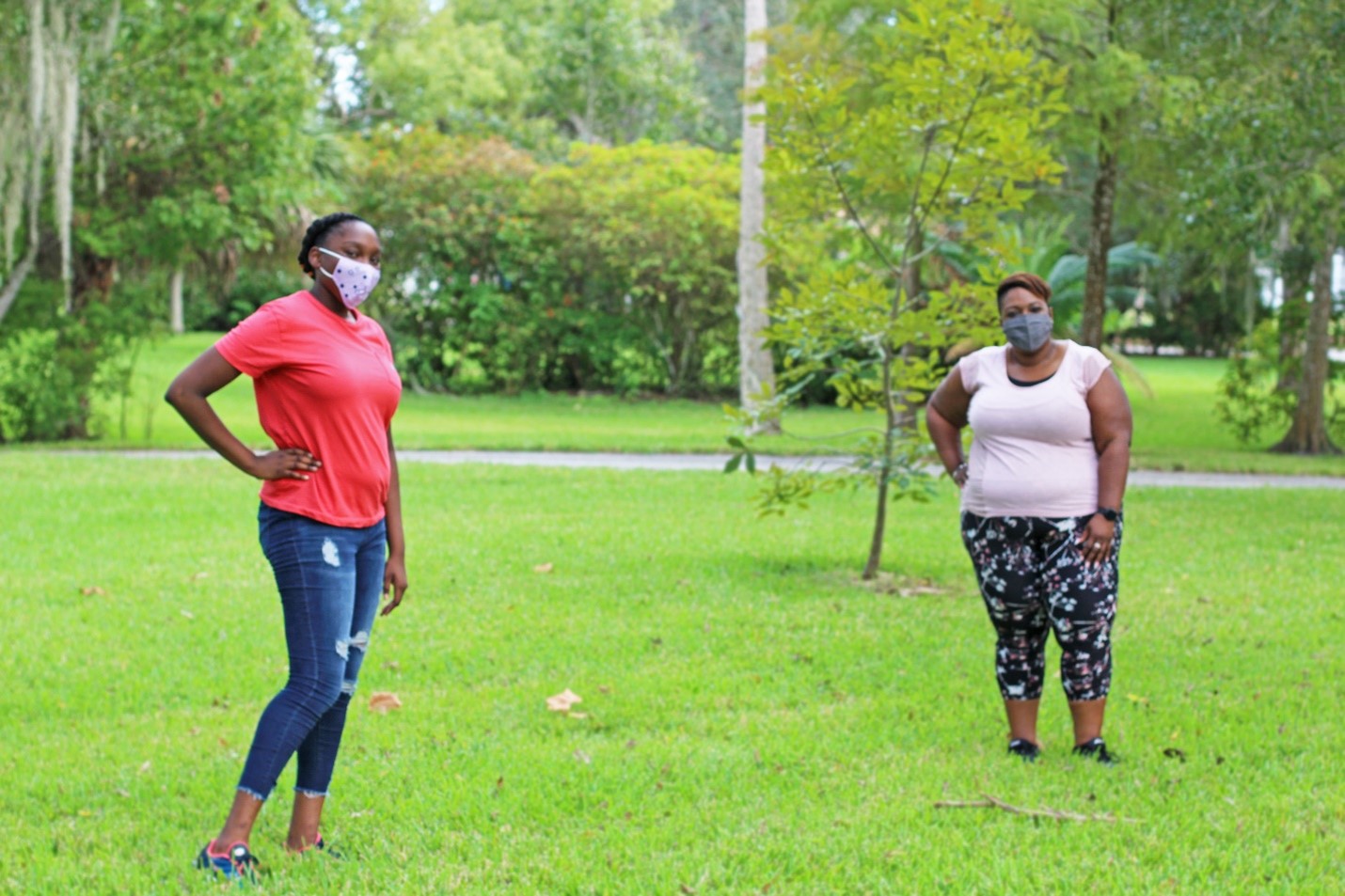 by J.S. Cooper, BBBS Marketing Intern
---
October is Children's Health Month, and Big Brothers Big Sisters of Tampa Bay believes it takes everyone working together to keep youth healthy and active. Since good health practices are most likely to succeed when they begin during childhood, taking the steps towards a healthy childhood is important. Children's Health Month reminds us of the importance of protecting our children's health from environmental hazards in places where they live, play, and learn.
Ways to Improve Your Child's Health
1. Nature Is Your Friend
Many researchers agree that kids who play outside are smarter, happier, better at paying attention, and less anxious than kids who spend more time indoors. Spending time in nature can build their confidence. There's a lot less structure than most types of indoor play, and they can choose how they interact with the nature around them. This gives them practice managing their own actions and encourages creativity and imagination.
2. Eat Healthy
Children need the same nutrients as adults — such as vitamins, minerals, carbohydrates, protein, and fat. Children, however, need different amounts of specific nutrients at different ages. Encourage your child to eat a variety of fresh, canned, frozen, or dried fruits — rather than fruit juice. Serve a variety of fresh, canned, frozen, or dried vegetables. Aim to provide a variety of vegetables, including dark green, red, and orange, beans, peas, starchy, and others. Fruits and vegetables contain essential nutrients needed for growth and good health.
3. Instill Oral Health Habits
Taking good care of your child's teeth helps freshen breath, improve gum health, and helps build strong and healthy teeth. Prompt your child to brush their teeth twice a day with fluoride toothpaste. If your child is younger than 6, watch them brush. Make sure they use a pea-sized amount of toothpaste and always spit it out rather than swallow. Help your child brush until they have good brushing skills. Ask your child's dentist to apply dental sealants when appropriate.
4. Prevent the Spread of COVID-19
Although fewer children have been infected with COVID-19 compared to adults, children can be infected with the virus that causes COVID-19, get sick from COVID-19, and spread COVID-19 to others. CDC recommends everyone 12 years and older should get a COVID-19 vaccination to help protect against COVID-19. People who are not fully vaccinated and children under 12 years who cannot get a COVID-19 vaccine should continue taking steps to prevent getting sick. To maximize protection from COVID-19 and prevent possibly spreading it to others, everyone, regardless of vaccination status, should wear a mask indoors and in crowded areas like restaurants and movie theaters.
5. Build Trusting Relationships with Kids
A caring adult's presence is related to numerous positive outcomes for young people, including greater resilience and lower stress. The caring and consistent relationship you build with a child is a vital protective factor that will help them develop self-esteem throughout life. You can be a positive, supportive mentor for a kid in our community by becoming a Big. With only a few hours each month, you can make a difference by being a consistent friend and trusting adult. Learn how at one of our Big Orientation & Training info sessions. View our schedule get started!
Additional Resources
Center of Disease Control and Prevention: Promoting Health for Children and Adolescents
Children's Home Network
Children's Home Network is a leader in innovative programs and services in Tampa Bay in the field of child and family well-being and as an exemplary model for the governance, management, and operation of non-profit entities. Unlocking the potential of at-risk children and families by providing compassionate and effective services that create opportunities for success.