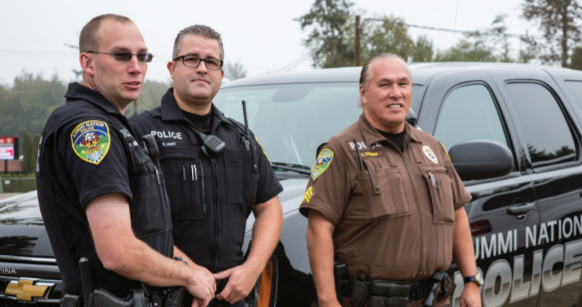 November is National Native American Heritage Month. Big Brothers Big Sisters of Tampa Bay is proud to honor this month and share knowledge with you and your Little about indigenous cultures to better understand the unique history and challenges the group faces today.
WHEN WAS NATIVE AMERICAN HERITAGE MONTH ESTABLISHED?
One of the first known proponents of establishing an American Indian Day or First Americans Day was Dr. Arthur C. Parker, a Seneca Indian, the director of the Museum of Arts and Science in Rochester, N.Y. He approached the Boy Scouts of America in 1915 and for three years the day was honored. Various iterations of the month have come about from the recommendations of citizens such as "National American Indian Heritage Month", "Native American Heritage Month", and "National American Indian and Alaska Native Heritage Month". Learn more about how the month was established here.
DID YOU KNOW?
There are more than 574 federally recognized Indian Nations (referred to as tribes, nations, bands, pueblos, communities, and Native villages) in the US. There are also there are state-recognized tribes recognized by their respective state governments. Learn more about contemporary tribal governments here.
Have you heard about the Code Talkers? The Code Talkers from World War I and World War II were hundreds of Native American servicemen from over 20 tribes that used Indigenous languages to send secret messages that our enemies were never able to break. These Native Americans helped lead U.S. forces to military victory in some of the largest battles of the twentieth century. Learn more about the Code Talkers here.
EVENTS
Tampa Bay History Center: Native American Exhibits Virtual Tour | Tuesday, November 9 at 10 a.m.
Join the Hillsborough County Library online as we get a glimpse at some of the history center's special spaces including Florida's First People, The Seminole and Miccosukee Story, and Coacoochee's Story Theater. The video tour and brief presentation will be followed by a question-and-answer session with an official Tampa Bay History Center representative.
National Endowment of the Arts featuring the 2021 U.S. Poet Laureate | Friday, December 3 at 6:30 p.m.
Join the National Endowment of the Arts (NEA) as they feature this year's Poet Laureate, Joy Harjo. Harjo eloquently discusses both her personal experiences and the collective Muscogee (Creek) Nation history. Register now to join next month's live event.