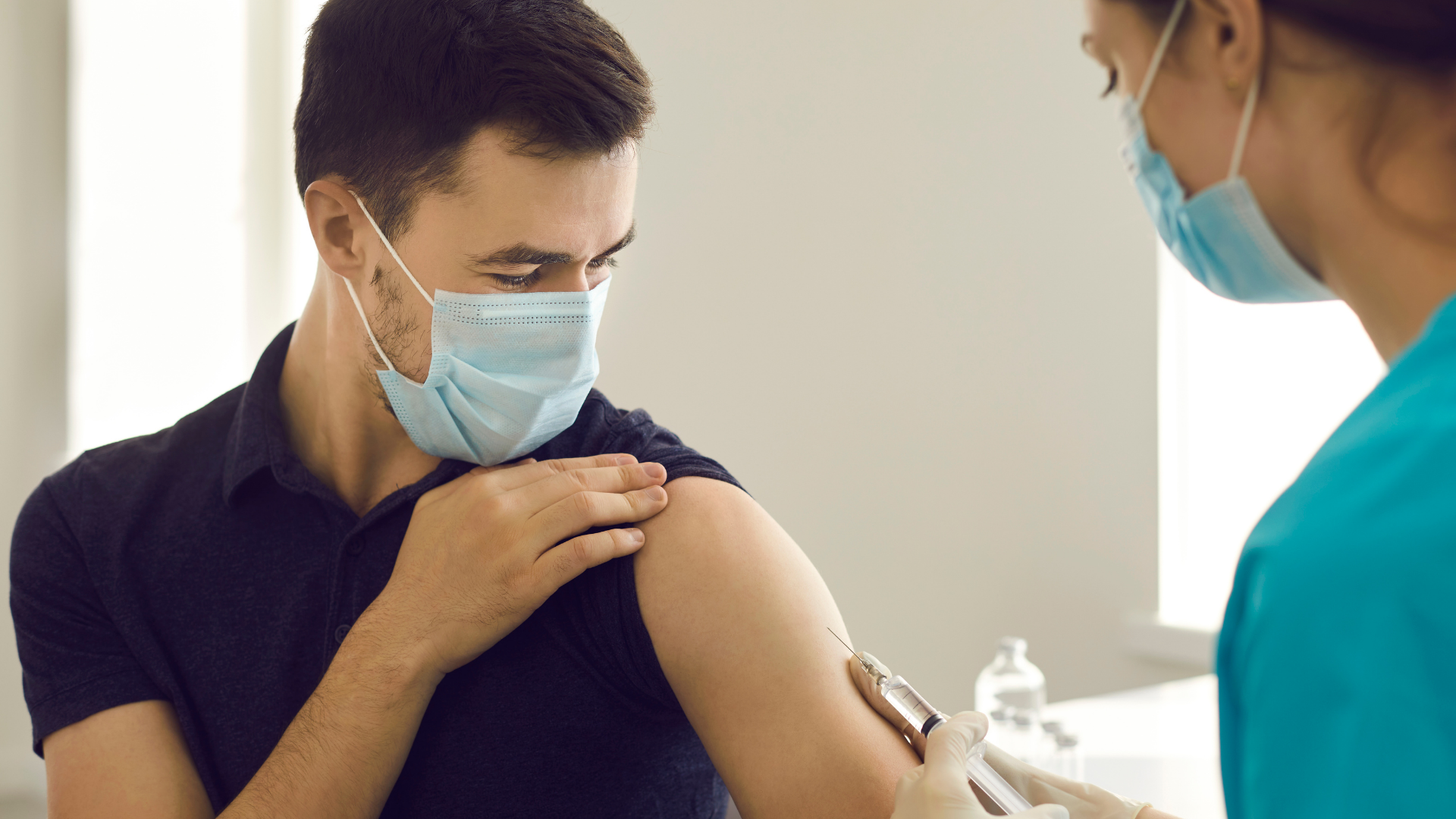 The news is increasingly positive about our fight against the COVID-19 virus here in the United States. More than half of all U.S. adults are now fully vaccinated (i.e., 130 million people), with another 70 million already in the process of being vaccinated. In addition, 5 million adolescents who are 12 years of age or older have already received at least one shot.   
Can we say we are winning yet? Well, we have clearly already won some major battles, but the war is not yet won. Accordingly, the fight continues! President Biden has set a national goal of 70% of the adult population being vaccinated with at least one shot by the 4th of July, as our next big goal in this war.    
I am reaching out today to all our Big Brother Big Sister volunteers to strongly encourage each of you to get vaccinated for the COVID-19 virus at your earliest convenience if you have not done so already. These vaccinations are free of charge and now readily available at many Publix, CVS, and Walgreen pharmacies, among other locations. 
While this is a personal decision that each of you must make, I want to remind you that getting vaccinated is not just for your own safety but also for the safety of the children & families we serve as well as the safety of our agency staff and the overall community.  
While we are finally gaining significant ground against this terrible virus, we have seen it reappear time and again in different locations here in the U.S. and across the world. We have also seen new variants of this virus develop that are much more contagious than the original form of this virus, the most recent of which is from India, where the virus is currently out of control.  
In this country, the virus has impacted our communities of color worse than almost any other. Well over 70% of the children we currently serve are members of one of these communities. Accordingly, we all must do all we can to keep all our children and youth as well as their families as safe as possible by getting vaccinated. This is also consistent with our efforts to improve diversity, equity, and inclusion in all areas, including public health.  
The children and youth we have the privilege of serving have been entrusted to us by their parents or legal guardians. It is our duty to do all we can to protect the safety and well-being of all these children and youth and to position ourselves as best we can to improve their lives by helping them all achieve positive outcomes in the months and years ahead.
The pandemic has cost us all very much, personally, as a community, and as a nation. We are increasingly close to having this virus under control in this country. You getting vaccinated as well will greatly help with this effort and lead to the eventual elimination of COVID-19.  
If for some medical or other reason you are unable or are otherwise unwilling to get vaccinated, we ask that you please continue always to wear your mask while with your Little, practice social distancing, and other practices recommended by the Center for Disease Control (CDC). Whether vaccinated or not, the CDC website provides up-to-date advice for when you need to wear your mask still and when you can remove it. See the CDC link below in my 'P.S.' for lots of good information about this, which is updated periodically. 
Please reach out to your Match Support Specialist at our agency if you have any questions regarding the above or have other ideas/suggestions on how to keep everyone safe!
I and everyone at our agency deeply appreciate all that you do very, very much.  
All my best, 

Stephen A. Koch
President & CEO
---
P.S. For information about the vaccines available as well as where to get a vaccine, please visit the CDC website.  
Note: Children under 12 are still not eligible to get vaccinated. We need to look out for all our children and youth as best we can until they are all safely vaccinated.