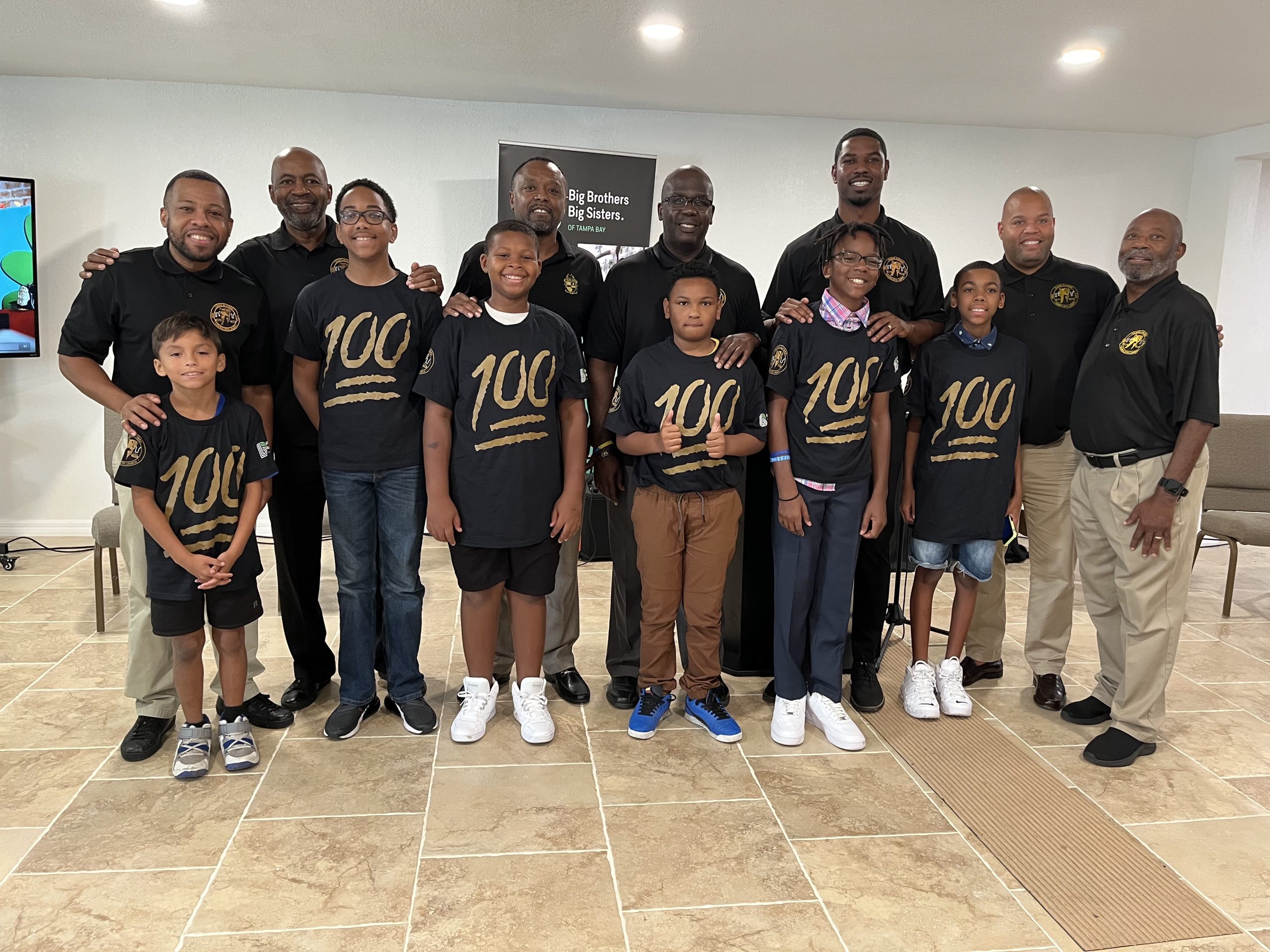 Gamma Zeta Lambda Initiative Strengthens Big Brothers Big Sisters Partnership
Innovative Program Serves as a Model for Serving Local Youth and Growing BBBS Mentoring Matches
Alpha Phi Alpha Fraternity, Inc. – Gamma Zeta Lambda Chapter (GZL/Tampa Alphas) celebrates the second year of an expanded partnership with Big Brothers Big Sisters of Tampa Bay (BBBS of Tampa Bay).
In honor of the 100th anniversary of Alpha Phi Alpha's Go-To-High-School, Go-to-College, in 2022, GZL launched the dual-purpose Alpha Phi Alpha 100 Hours Initiative in Tampa. It's a campaign to strengthen the fraternity's Big Brothers Big Sisters of America (BBBS) national partnership by increasing the number of Alphas signing up to become Bigs while developing a pipeline of young men for the chapter's Men of Tomorrow (M.O.T) program, which offers opportunities for personal development, academic enrichment, and college readiness activities through 12th grade.
Gamma Zeta Lambda pledged to match with nine and ten-year-olds who, after spending 100 one-to-one mentoring hours with their Alpha mentor in BBBS community-based program, will be positioned to get involved with M.O.T. Studies show that formal mentoring relationships improve or maintain outcomes in areas from school attendance and academic performance to socialization with peers and self-confidence. The 100 Hours Initiative is a forward step in meeting the critical need for Black role models in the communities we serve.
For their increasing impact and introducing innovative ways for Alpha Phi Alpha to scale partnerships across the country, GZL received the inaugural Big Brothers Big Sisters of America Alpha Phi Alpha Fraternity, Inc. Chapter of the Year Award at the 97th Anniversary General Convention in Dallas, TX.
The Alpha Phi Alpha Fraternity, Inc. Gamma Zeta Lambda Chapter was chartered in Tampa, Florida, in 1945 and has run the Men of Tomorrow program collaboratively with the GZL Educational Foundation since 1987.
Submitted by:
Brothers Jake Earl and Antwan Key
Gamma Zeta Lambda Chapter of Alpha Phi Alpha Fraternity
August 26, 2023 | Gamma Zeta Lambda Chapter, Tampa, FL