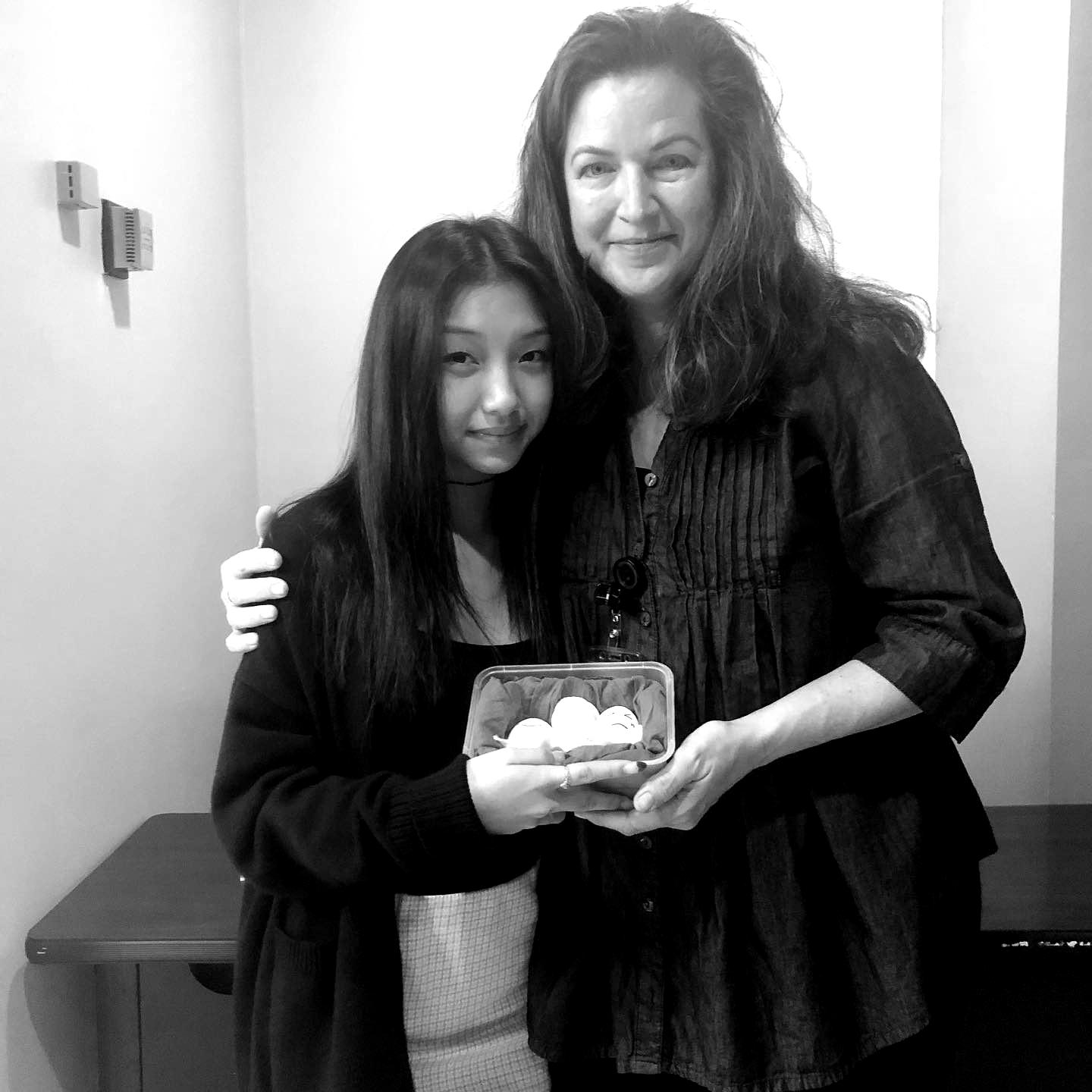 Meet one of our newest matches, Big Sister Nora and Little Sister Tiffany. They are now Matched thanks to our new School-to-Work partnership with the Pinellas County Government.
You're probably wondering why Tiffany is holding a pair of bundled-up eggs in this photo. As part of a school assignment, Tiffany had to care for her "twins" and take them everywhere, including to work at the courthouse. However, Nora is actually a twin in real life. We think these "twins" ended up being paired together rather serendipitously!
Thank you to Nora and all of our new Bigs at the offices of the Clerk of the Circuit & Comptroller and the Pinellas County Property Appraiser. Big Brothers Big Sisters of Tampa Bay is honored to launch this School-to-Work program in Clearwater with the hopes of setting up mentoring relationships across the county of Pinellas and beyond.
Do you want to provide support, share power, and expand possibilities for a child in your community? Does your employer offer paid volunteer time? Find out how to state your case to become a mentor, or Big, with Big Brothers Big Sisters of Tampa Bay? Attend a Virtual Big Orientation & Training session to get started.