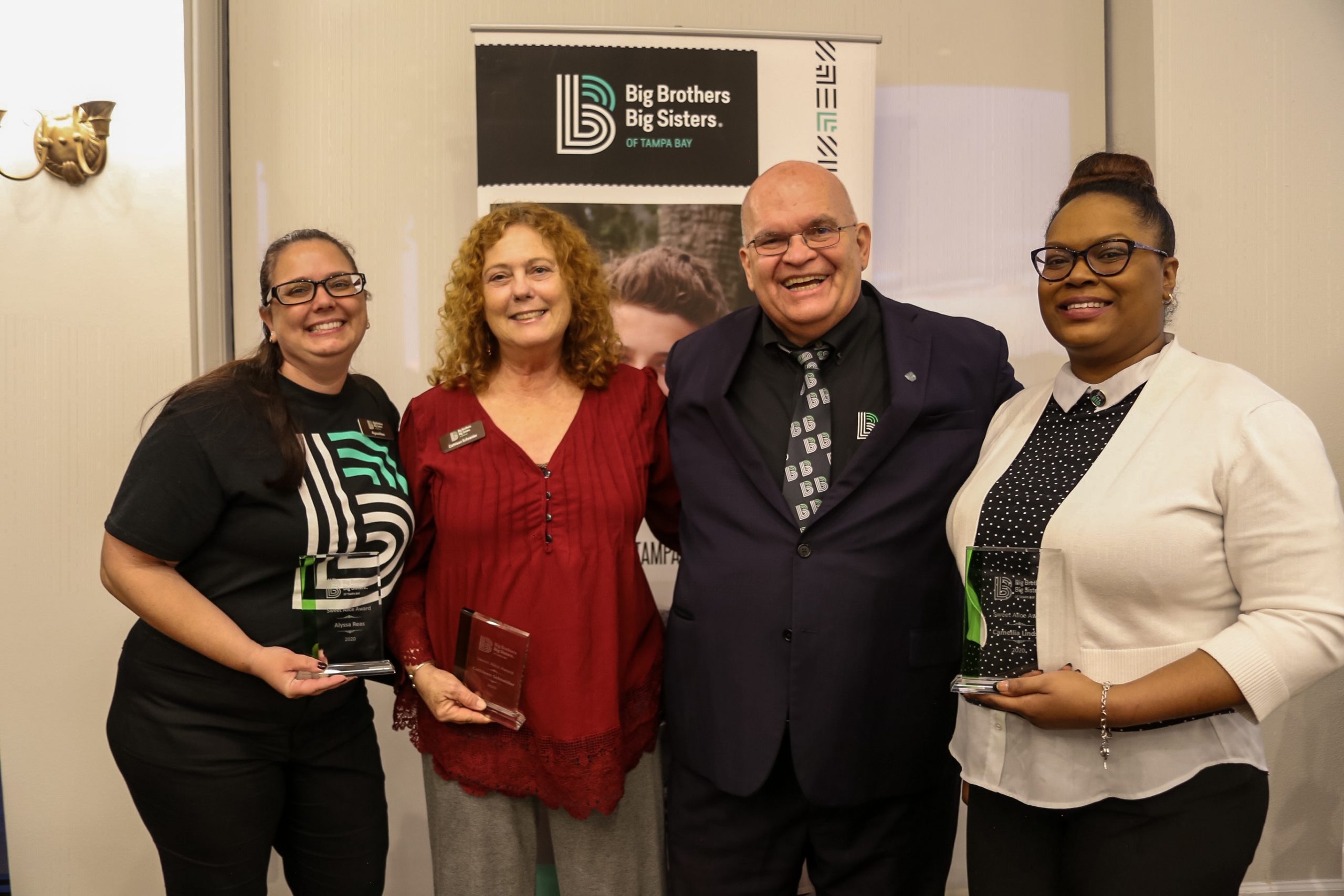 At our inaugural Annual Meeting of Big Brothers Big Sisters of Tampa Bay, we revealed our new Staff Award: the Sweet Alice Award. This annual award recognizes non-supervisory, program staff who demonstrate the core values of our Pinellas County founder of Big Sisters, "Sweet" Alice Young. We were so honored to have Sweet Alice with us at the event to announce the recipients of the awards with the Chief Program Officer and Senior Vice President of Programs, Jen Libby.
Over 50 years ago, Alice, a young woman from Clearwater, heard about Big Sisters in Tampa and thought "there must be little girls in Pinellas County that need a Big Sister". So Alice gathered 30 of her friends together and just like that, established Big Sisters of Pinellas. Alice became the first Big Sister of "the club". 
Today, there are thousands of children in Pinellas County who have had a mentor in their lives thanks to Sweet Alice. Alice has personally shown us the long-term, community impact that one individual can have. Sweet Alice's value and care for all children formed part of the foundation and structure of our culture. 
We couldn't be more proud of our three Sweet Alice Award recipients of 2020, who honor Sweet Alice's initiative and inspiring can-do attitude in their work for our agency every day:
Camellia Lindsey, Community Relations Specialist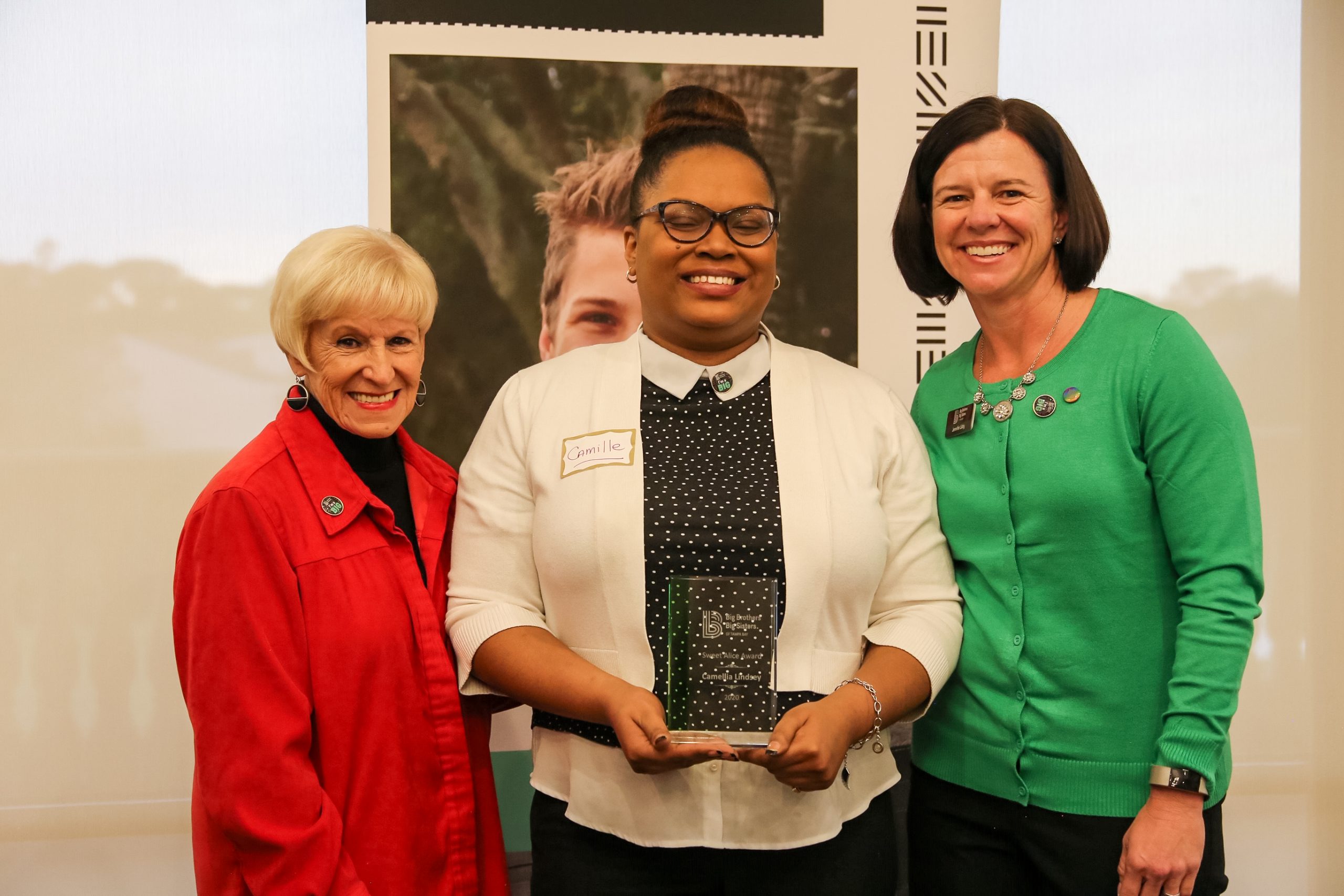 Our first Sweet Alice recipient provides the highest level of customer service. She's an exemplary employee, who demonstrates that Sweet Alice initiative and serves as a very knowledgeable, friendly first point of contact for our agency. She's a quick thinker and thorough, never taking the easy way out. She's always eager to take on new projects and challenges even without being asked – just like Sweet Alice! She was one of the pioneers for our new Matchforce system and went above and beyond to become an expert so that she could provide support to others. Camellia's co-workers throughout the agency regularly comment on how she goes above and beyond to assist and share her knowledge in an exceptionally friendly way.
Alyssa Reas, Match Support Specialist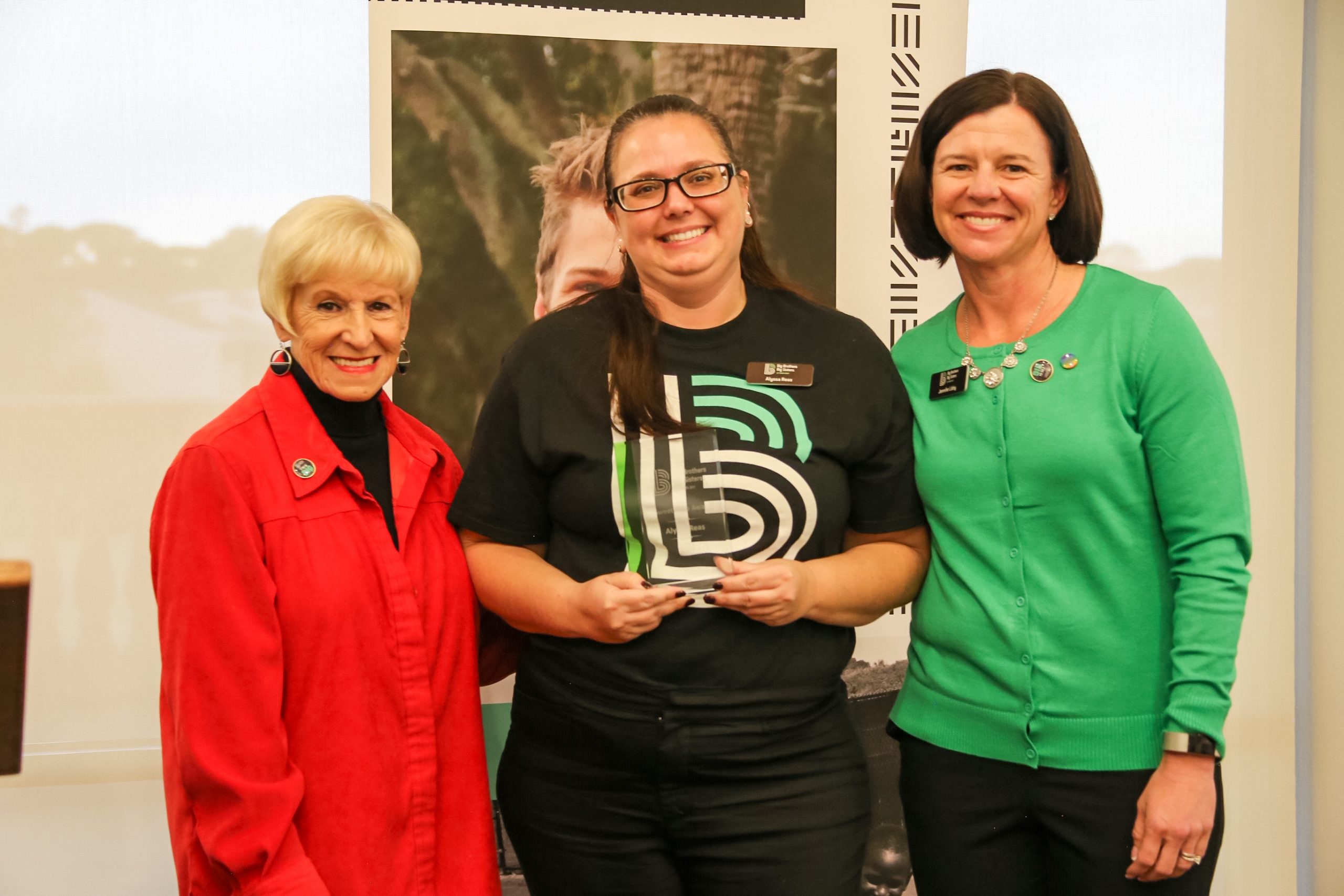 Our second award recipient puts her heart into supporting our matches. She takes time to get to know the parents, the Bigs, the youth, and the school staff. From advocating for kids on our waiting list to driving around dropping off school supplies for families to connecting a grandparent to community resources, she's dedicated to ensuring each person feels supported and connected and has the best Big Brothers Big Sisters of Tampa Bay experience. The result of her efforts is Matches that are still together many years later! Alyssa is deserving of the Sweet Alice Award for continually going above and beyond for recognizing the needs of those she serves and dedicating herself to personally meeting those needs.
Cathleen Schneider, Match Support Specialist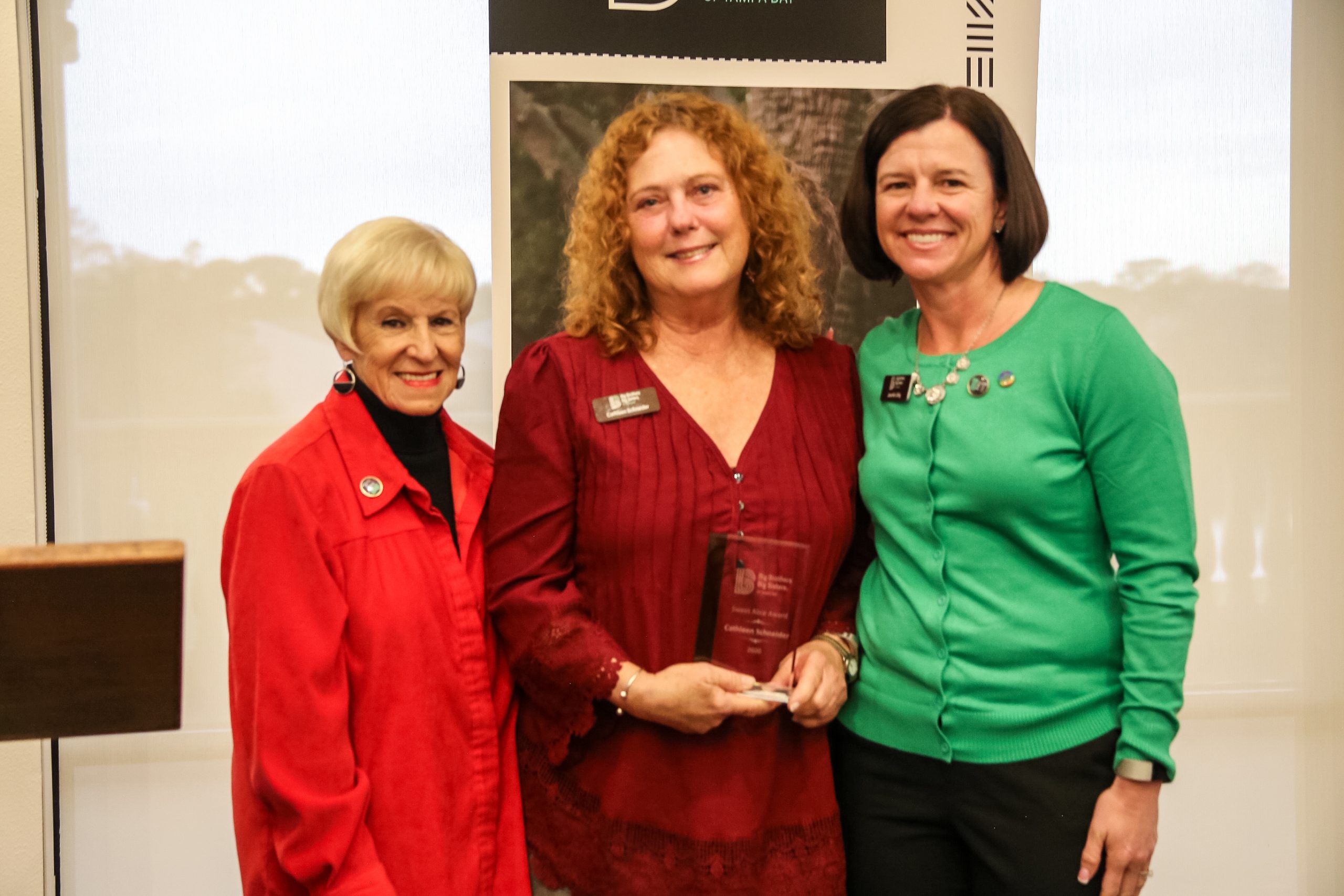 Our third recipient of the Sweet Alice Award for 2020 has supported decade long matches. She values relationships and it's evident in every aspect of her work. She takes the time to get to know each and every child, volunteer, and participant. She develops and fosters individual, long-lasting relationships. Like Sweet Alice, she never hesitates to help without being asked. She's served as the leader of several projects, events, and committees and is herself a volunteer and takes the time to meet her matches in person. She researches and shares resources that help her matches grow stronger and stay together longer. Cathleen exemplifies Sweet Alice's core values through her initiative, in the way that she inspires us and the long term impact she has made in this community.
Please join us in congratulating Camellia, Alyssa and Cathleen, our recipients of the 2020 Sweet Alice Awards, and truly VIP staff members.