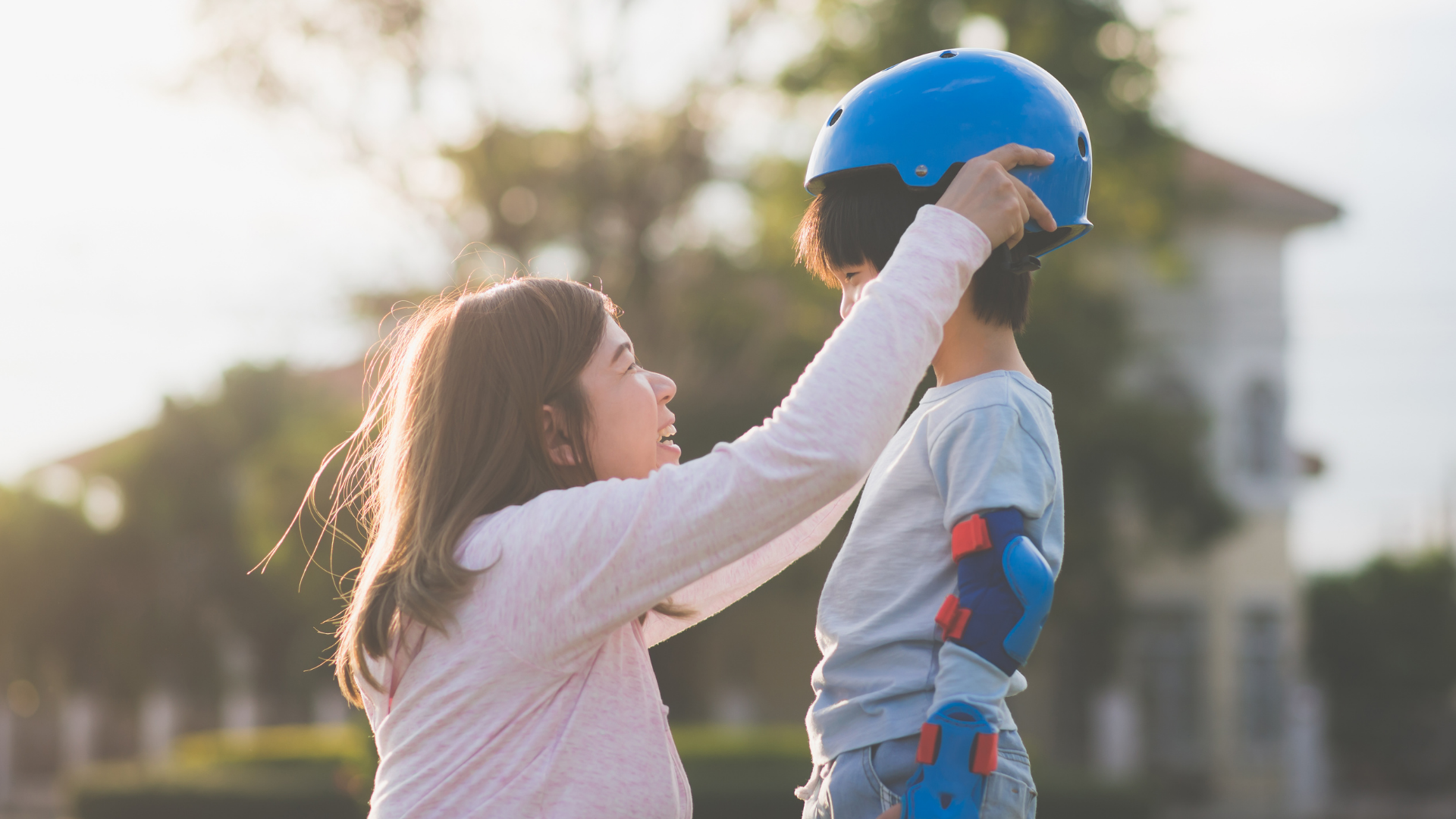 November is Child Safety and Protection Month and is an important time to raise awareness around potential dangers that children face day-to-day. Take time this month to learn smart tips to keep kids safe.
Household Safety
Accidental poisonings through the ingestion of medications and chemicals is a common hazard. Keep cleaning materials and medications out of reach. These recommendations from the American Association of Poison Control Centers will help make your home a safe environment.
Store cleaning supplies, medicines, garden chemicals, and toxic art supplies stored on a high shelf or locked away, and put them away immediately after use.
Purchase medications with childproof lids. It's best to keep these on a high shelf or locked in a cabinet rather than on a bedside table.
Don't use food containers to store nonfood substances.
Keep the phone number for Poison Control on your phone (1-800-222-1222).
Secure your bathroom. Keep the water heater temperature low to avoid any risk of burns. Ensure all razors and medications are secured. Installing a slip mat in the bathtub helps prevent dangerous slip-and-falls.
Cover electrical outlets with childproof covers and keep electrical cords out of reach. Teach children to avoid touching these items.
Check your smoke and carbon monoxide detectors to ensure they are functioning. Install detectors throughout your house and check the batteries regularly.
Swim Safety
Pools and beaches are popular destinations for Floridians. Keeping child safety in mind when you are near the water is essential.
Be aware of all bodies of water, big or small. Swimming pools, bathtubs, ponds, ditches, fountains, watering cans, kiddie pools, and even large water buckets can be dangerous for small children when left unattended.
Have clear safety rules around the water, such as no running, no pushing, and no holding others underwater.
Children should always be supervised by an adult when they are swimming. Infants and toddlers should be held in they are in and around water.
Children should always wear lifejackets when they are riding in a boat. A lifejacket fits properly if you can't lift it off over your child's head after they have been fastened into it.
Eliminate distractions while children are in the water. Talking on the phone, working on the computer, and other tasks should wait until children are out of the water.
Bike Safety
Bike riding is an excellent activity to do with kids. It's a fun way to get active while exploring the community. Keep these tips in mind to reduce the risk of injury while biking.
Wear a properly-fitted helmet.
Ride on the sidewalk when you can. If not, ride in the same direction as traffic as far on the right-hand side as possible.
Use hand signals and follow the rules of the road.
Wear bright colors and use a bike light, especially when riding at night or early in the morning. Reflectors on your clothes and bike will help you been seen.
Stick together until you are comfortable that your kids are ready to ride on their own
Internet Safety
Teaching children about online risks and how to avoid or report unsafe behavior is important in keeping kids safe online.
Talk to kids about online dangers, such as inappropriate websites, malware, online frauds or scams, and sexual predators. Keep an open dialogue with your kids about their safety and what they are doing online.
Set clear rules about internet use. Some examples are:

Never give out personal information.
Do not post your photo on public sites.
Do not open emails from someone you don't know.
Report inappropriate messages to a trusted adult
Don't respond to hurtful, insulting, or bullying messages.
Never agree to get together with someone you've only met online.
Set time limits for being online

Keep your children's computers in a common area of the home to monitor their activity.
Check your child's browser history.
Activate privacy features through your browser or devices your child is using
Know your children's passwords
Watch for changes in their behavior that may indicate cyberbullying or contact with an online sexual predator.
Child Safety Resources
CDC: Information on Safety in the Home & Community
National Child Safety and Prevention Month Tips