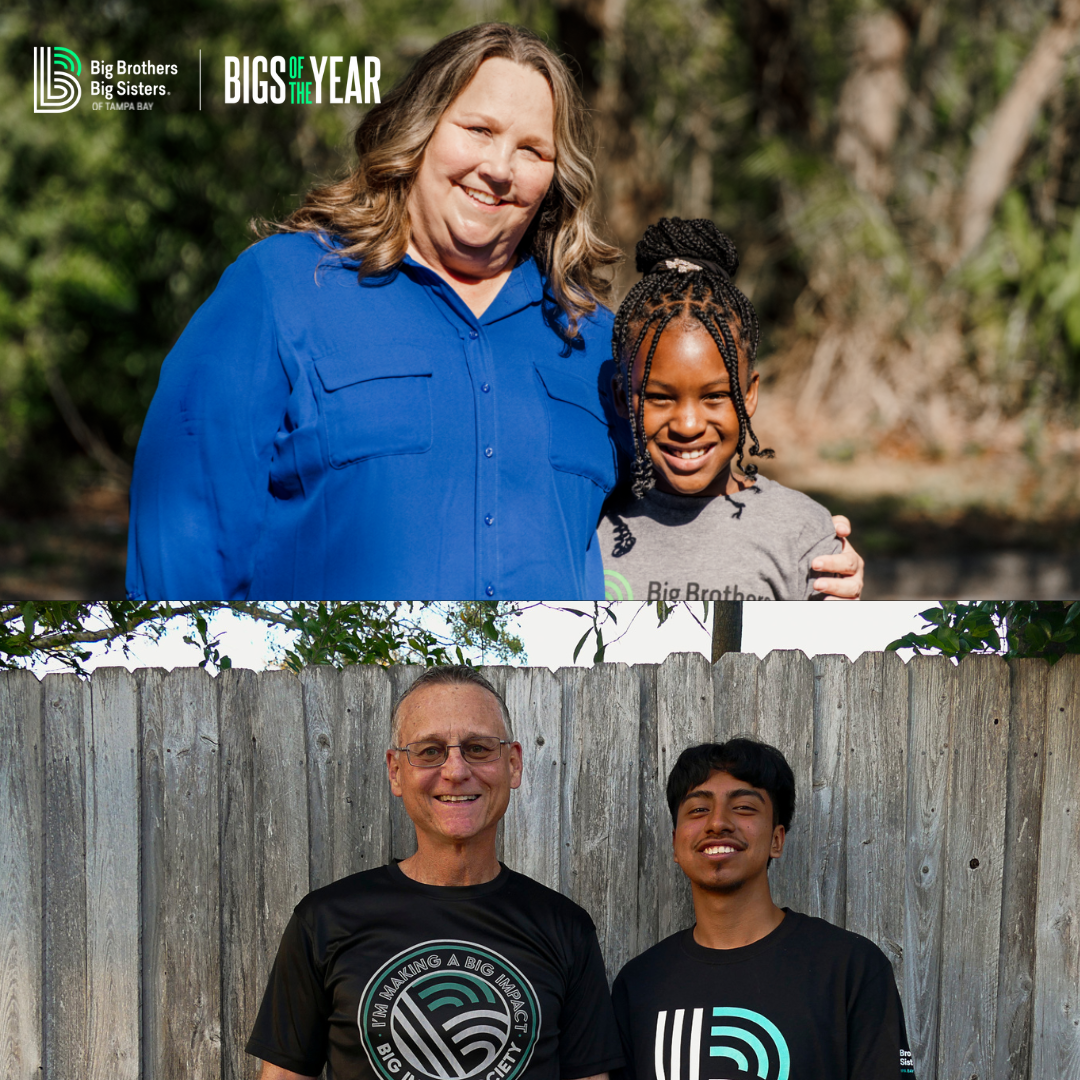 Our Matches of the Year are chosen annually by our Program staff. After a thorough selection process, we are proud to announce:
BIG & LITTLE SISTERS OF THE YEAR
Big Sister Deen and Little Sister Ariyanah
Big Sister Deen and Little Sister Ariyanah have been matched for 3 years in the community-based program. They enjoy the simple things like sharing a meal, watching a movie, or completing a craft, just as long as they're together they have a wonderful time. Ariyanah's self-confidence has exploded since being matched with Deen. Once a quiet, yet friendly, little girl, Ariyanah is now an outspoken advocate for herself and others. Ariyanah is quick to help out at home and at school, setting the example for her younger siblings and peers. Ariyanah approaches others to strike up conversations and passes out compliments regularly. Her high emotional intelligence and increased self-confidence allow Ariyanah to spread even more positivity to those around her. Ariyanah's mom, Anita, credits her blossoming sense of self to having a gentle and encouraging Big Sister like Deen. Ariyanah says Deen is a great person who helps her to be a great kid. Ariyanah is inspired by Deen's travel stories and Deen encourages her to work hard and dream big so she can achieve her goals — one of Ariyanah's current goals is to keep her status as one of the Top 5 students in her grade academically. Deen is truly changing Ariyanah's self-perspective and outlook on life.
BIG & LITTLE BROTHERS OF THE YEAR
Big Brother Brian and Little Brother Angel
Big Brother Brian and Little Brother Angel have been matched since 2014. Over the course of their near-decade-long Match, they have experienced all sorts of activities together like boating, fishing, visiting SkyZone trampoline park, volunteering at Metropolitan ministries, and exploring new places to eat. The duo fully engages in all of the perks provided by the agency such as tickets to the Monster Jam monster truck rally, Bucs & Rowdies games, and of course Bowl For Kids Sake. Brian partnered with Angel's mom, Maryli, in finding community resources available to them, like free dental care. Brian helped his Little Brother prepare his resume and hone his interview skills – resulting in Angel landing a position that he has held for three years now. Angel has taught Brian about his Mexican culture and how to celebrate and appreciate their diversity. Though he is a junior in high school – with responsibilities as a shift lead at his job – he still makes outings with his Big a priority; they intend to stay in touch forever. Angel is grateful for his Big and recommends every child have a chance to get a Big.