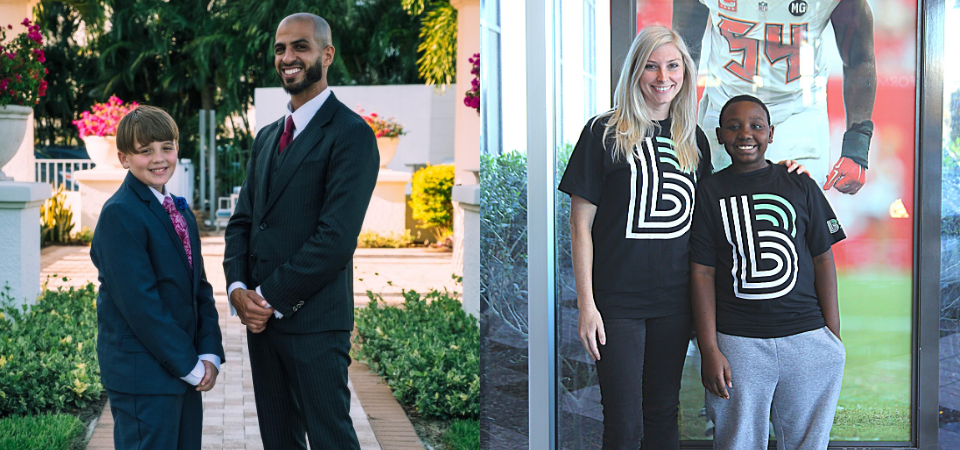 BIG BROTHER OF THE YEAR
Big Brother Adel Refai and Little Brother Kevin
Little Brother Kevin has been matched with Big Brother Adel for more than half his life, enrolled in the program at 5 years old after his mother passed away and his father was not in the picture. Adel shared with Kevin that both of his parents had passed away as well, and through that shared tragedy a relationship was formed. Throughout the past nearly 7 years, Adel and Kevin have bonded over karate (they took lessons together) and have shared many new experiences. Adel has helped Kevin improve his grades, reduce negative behaviors, and attain goals the two have set together. They have grown so close that last year when Adel got married, he asked Kevin to be the best man at his wedding.
BIG SISTER OF THE YEAR
Big Sister Emily Bringer and Little Brother David
As one of 13 children, David's parents knew that he would benefit from the individual attention that comes with being a Little Brother. So when approached with the prospect of matching him with a 23-year-old Big Sister, they did not hesitate. Emily was new to Tampa Bay and was looking for a way to get connected to her new community. It was a perfect match. Through the past 6 years, David and his family have dealt with unemployment, changing homes, and switching schools. But through it all, Emily has been there to support David. She has helped him improve his reading and math levels, and they share activities like drawing, baking, and his most recent passion: rapping.