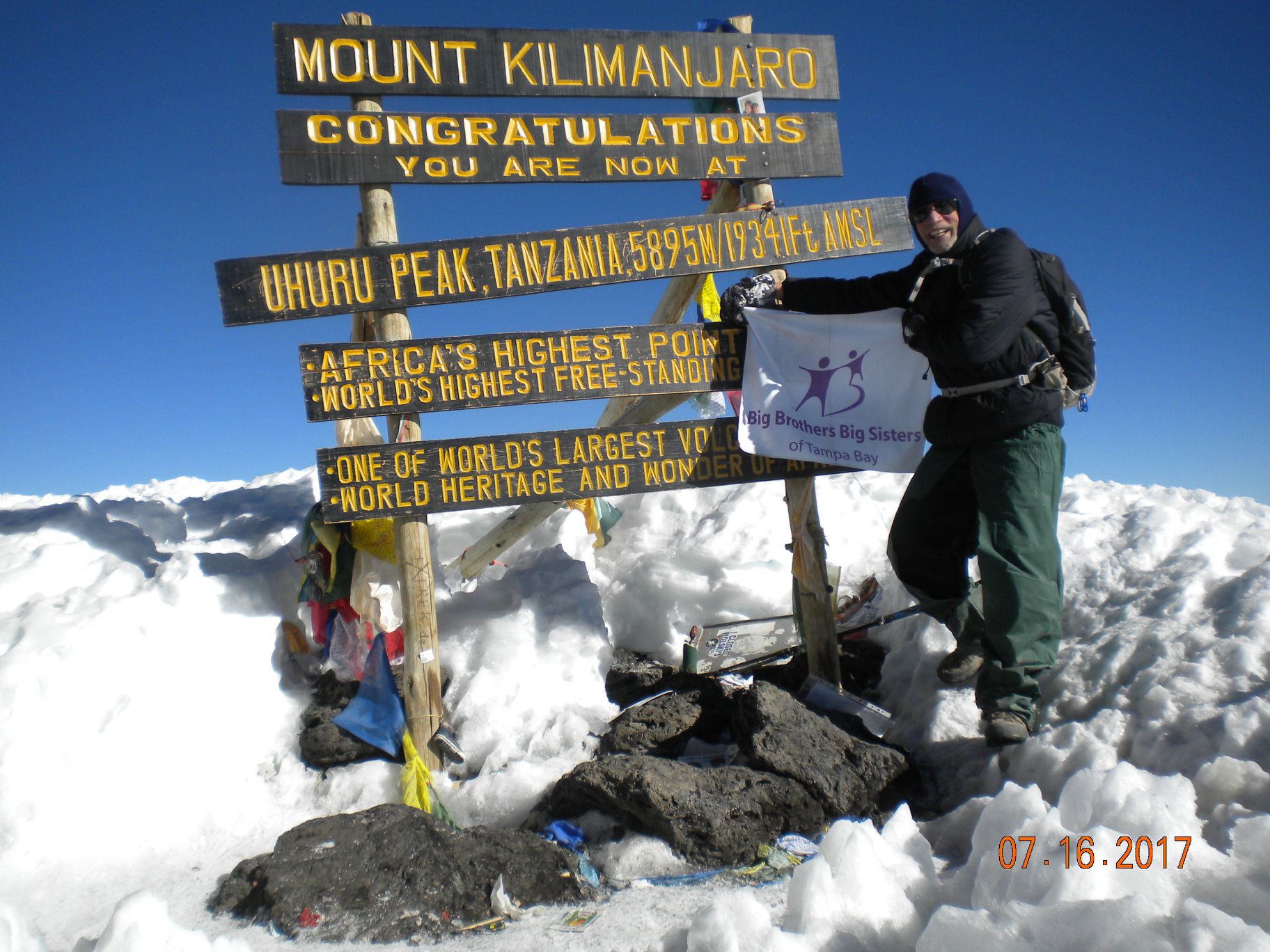 Alan has been a Big Brother for over 10 years and set out on his excursion to raise money and awareness for the organization
Big Brother Alan Cohen was matched with his Little Brother Sir about 10 years ago when he retired from a career in information technology. He has been a dedicated Big Brother and supporter of Big Brothers Big Sisters of Tampa Bay's mentoring programs. After going on a safari in Tanzania five years ago, he decided to climb Mount Kilimanjaro, the tallest freestanding mountain and fourth tallest mountain in the world, at 19,341 feet above sea level.
After years of planning and months of strenuous training, he and nine friends flew to Tanzania in July 2018 to embark on the eight-day trek – 6.5 days up and 1.5 days down the mountain – to raise money and awareness for Big Brothers Big Sisters of Tampa Bay.
Due to the lack of oxygen at the high altitude and the danger of the climb, it was necessary for Alan's group to hire 39 local guides who assisted with carrying food, water, and necessary supplies that were needed for the expedition. Throughout the trip, Alan bonded with the guides who began to refer to him as "Babu" or grandfather. As the group approached the summit, the guides reminded them to go slowly, taking it one step at a time ("Pogo Pogo") as altitude sickness due to lack of oxygen would begin to set it.
When they reached the summit, Alan snapped a photo with a Big Brothers Big Sisters of Tampa Bay flag to commemorate his journey. Through his hard work and determination to complete this climb, Alan raised $2,200 to benefit our mentoring programs.