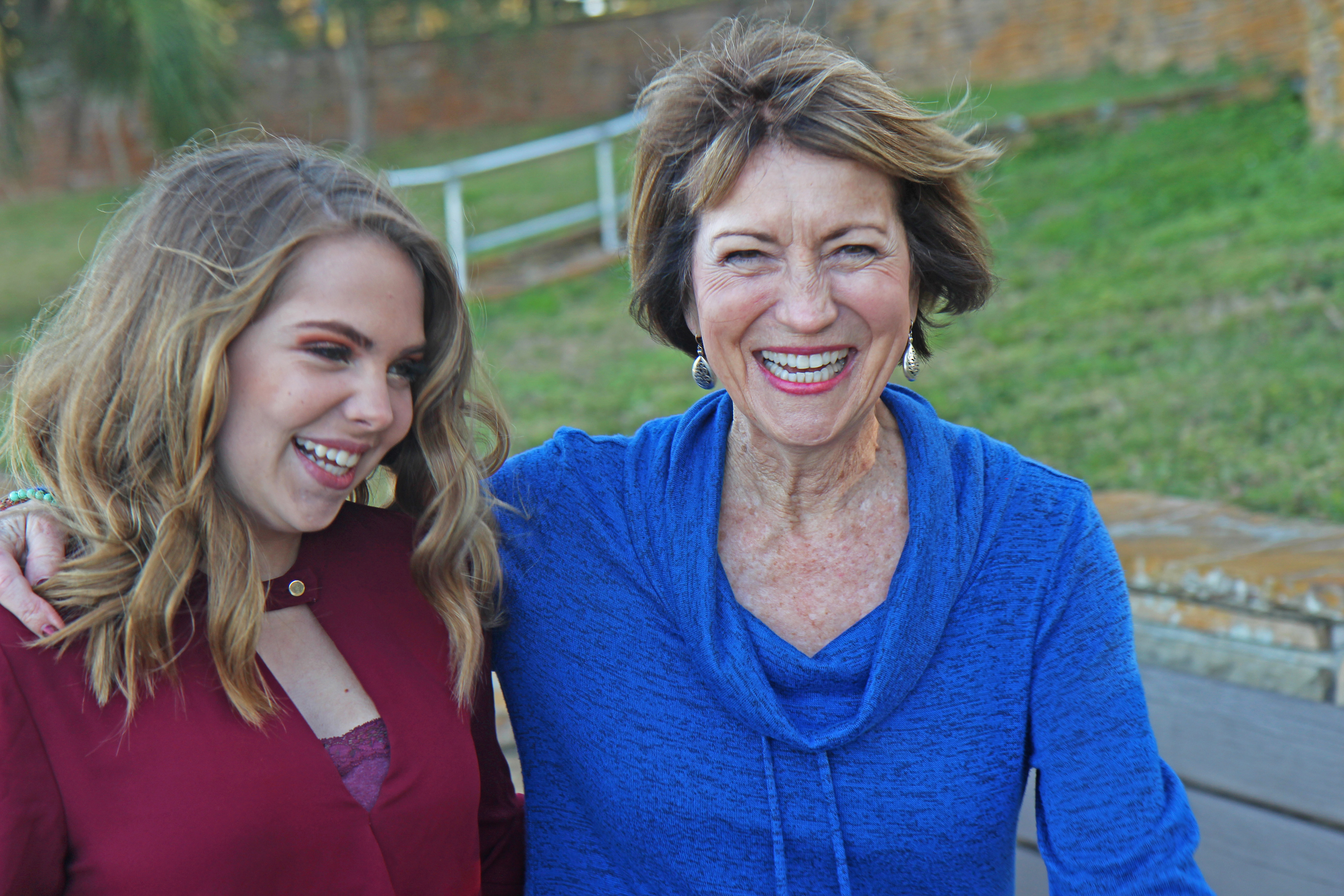 Pinellas County's Carolyn Sinclair has been selected as Florida's Big Sister of the Year, the state's Big Brothers Big Sisters Association has announced. Carolyn, a Big Sister with BBBS of Tampa Bay, was chosen from 10 nominees that had been submitted from the 11 BBBS organizations state-wide.
Big Brothers Big Sisters organizations across the state nominated Bigs to be the Florida Big Brother and Big Sister of the Year, who will represent all of the BBBS organizations in the state. The BBBS Association of Florida carefully selects one Big Sister and one Big Brother that truly personifies what it means to be a defender of potential.
As a former school principal, Carolyn recognized how much at-risk children benefit from having mentors and role models. When she was first matched with Little Sister Nikki, Carolyn describes her as "shy, well behaved and somewhat sad."
A year later, Nikki and her younger sister were placed in foster care. But Carolyn remained a constant source of support.
"I was and still am her staunch advocate," said Carolyn. "Through our six-plus years together, there have been numerous changes in schools, addresses, living situations, and foster homes. There has been a parade of case managers, social workers, and counselors. Throughout all these changes, I was there trying to provide some sort of childhood normalcy for her."
Nikki and Carolyn first bonded over a mutual love of books. Nikki, now 17 and a high school junior, is starting to weigh her college options and is considering a career in journalism.
"There was a point, in the middle of all the bureaucracy and logistics that comes with being in the foster care system, I was afraid that our match wouldn't be able to continue," said Nikki, who, along with her sister, were recently adopted. "But I'm so incredibly grateful that it did. Because through all the fears, tears and emotions, Carolyn was there. She was my one constant in a sea of tumult, my one confidant in the line of strangers that I had to learn to trust. And it was Carolyn that helped me learn how to do that."
"The most important lesson I've learned from my Big Sister is to be positive," Nikki said. "Positivity was hard to find in places that weren't home. I found that in Carolyn."
Watch Big Sister Carolyn and Little Sister Nikki's match story on YouTube.