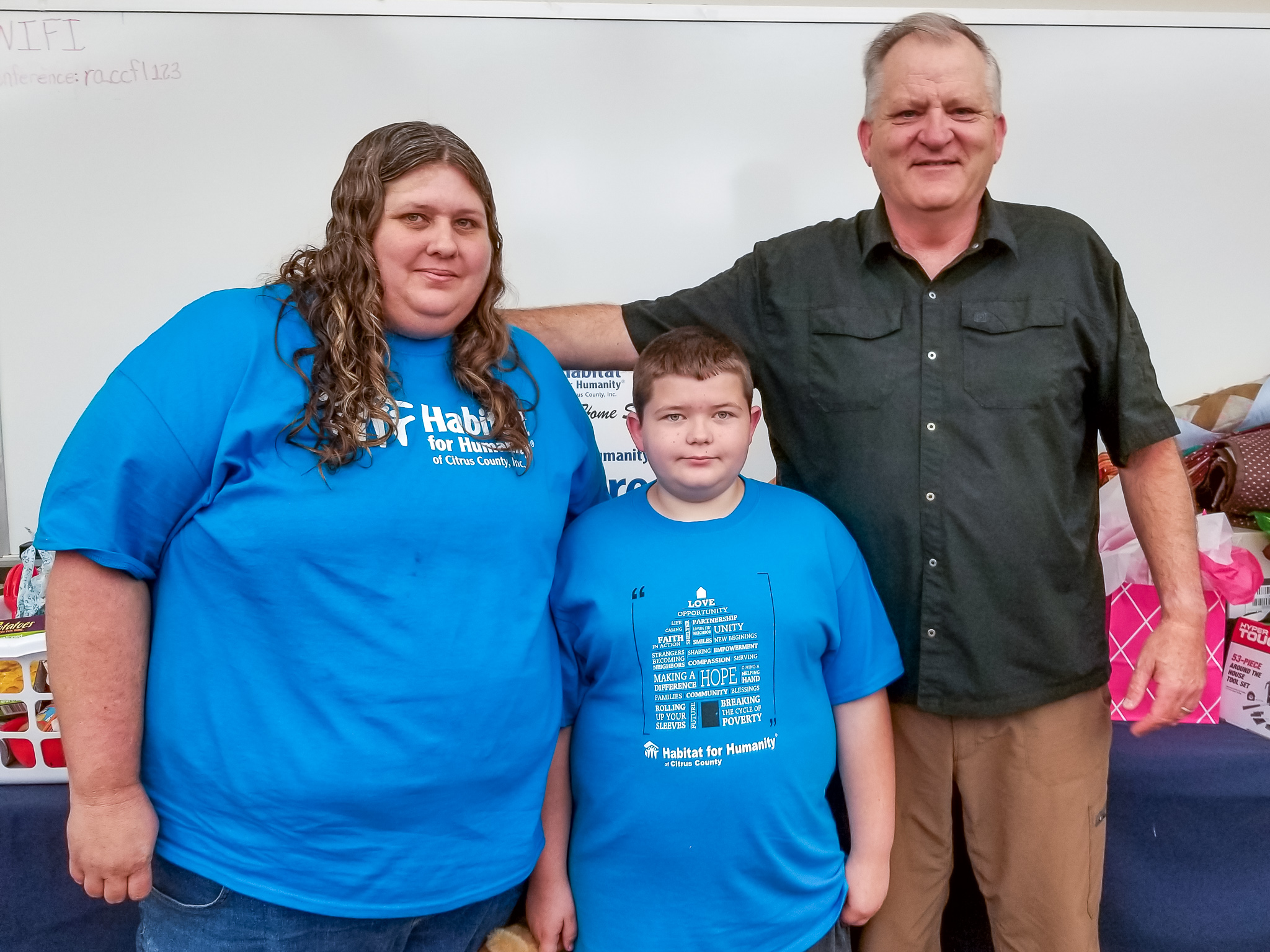 Just over a year after Little William and Big John were matched through Big Brothers Big Sisters of Tampa Bay, William's home had been condemned by the city and torn down. William and his mother, Jennifer, had decided to move in with a friend in a small home. William's Big John knew he could do more to help William and Jennifer get a home of their own.
John helped William's mother get started on an application with Citrus County Habitat for Humanity. John and his wife, Dawn, spent 250 hours and a full year helping William and Jennifer navigate the process and collect all of the necessary paperwork. John even asked his company to donate furniture for William and Jennifer's new home.
When the day finally came for William and Jennifer to get the keys to their new Habitat for Humanity home, William's Big John was there to show his support. William and Jennifer have been in their Habitat home for almost three years now.
Although Big John had to leave the Big Brothers Big Sisters program recently when he moved out of state, he has certainly impacted his Little's life in the 3.5 years they were matched. William said, "I'll miss him, but he said he'd call me and maybe come visit Florida."
Do you want to help a child in our community reach their full potential? Find out how you can become a Big by attending a Big Orientation & Training session.