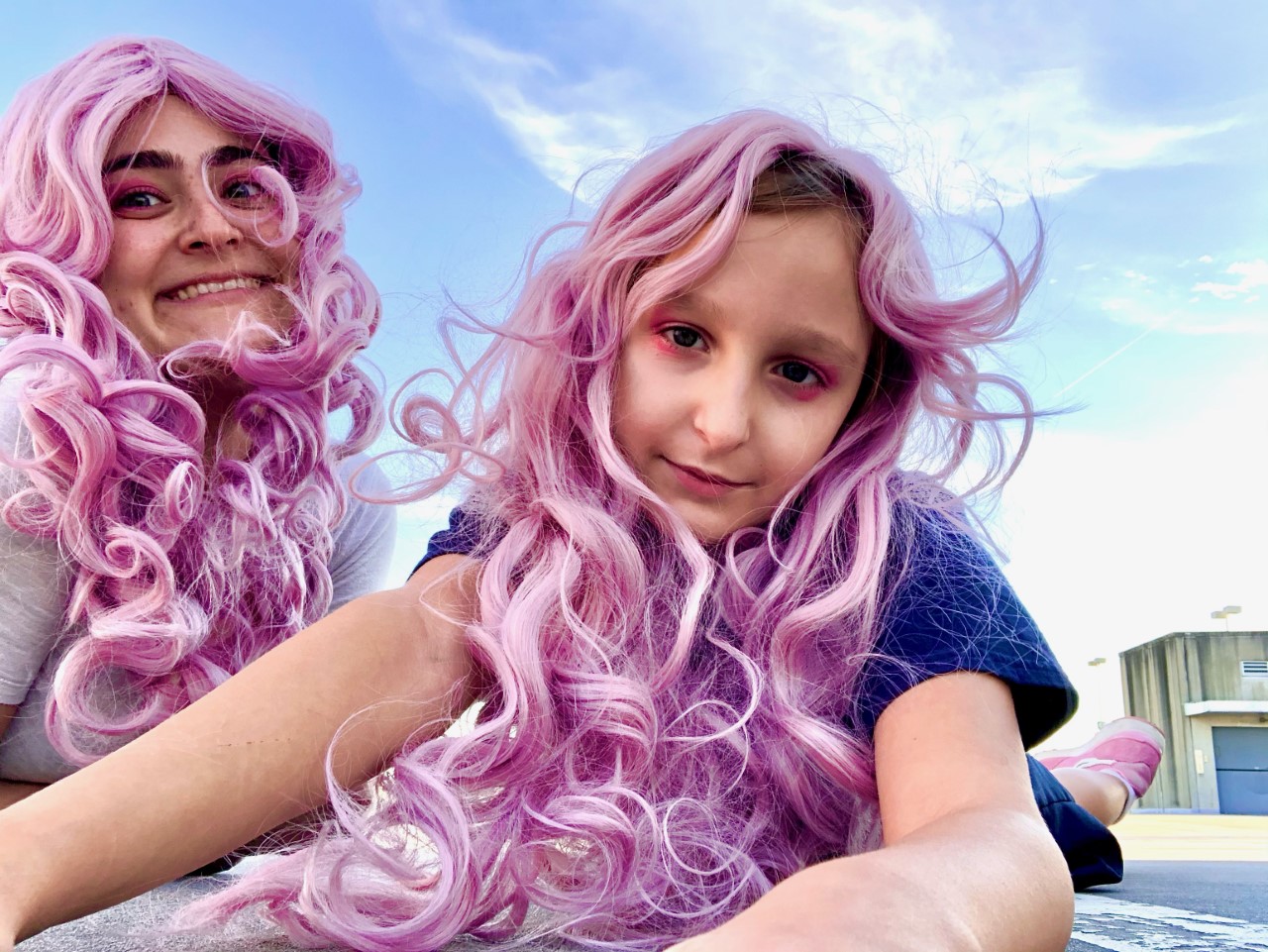 Big Sister Juanita and Little Sister Hailey have been matched since November of 2020, but when around these two, you would've thought they'd known each other for years! The connection between them has been influential and positive for both from the beginning.
Hailey and Juanita enjoy doing various activities together, ranging from roller skating to swimming and much more! One of their most memorable outings together was when they went to Target and bought pink wigs to wear. After purchasing the wigs, the two walked around Target sporting their new matching hairdos. They made music videos while wearing their pink wigs and recorded them for fun.
When they're not sporting pink wigs, Juanita and Hailey spend time focusing on Hailey's academics. One of Hailey's goals is to improve her reading, and Juanita thought it might help to give Hailey a journal to write about her day, then Juanita will write back for Hailey to read. Hailey loves to read the letters from her Big Sister and has improved her reading skills.
Recently, Hailey's mother passed away, and this was a challenging time for her and her family. Hailey's Big Sister Juanita was one of the first people she called when it happened. Hailey's father said it was a tremendous help to have Juanita involved in Hailey's life to support her through the loss of her mother. He is grateful that Big Brothers Big Sisters of Tampa Bay brought such a positive influence into Hailey's life.
Hailey is truly on her way to reaching her fullest potential with support from her Big Sister, Juanita. Want to be a shoulder to lean on for a kid in our community? Become a mentor or Big, and you can help a child like Hailey reach their full potential with just a few hours of your time each month.