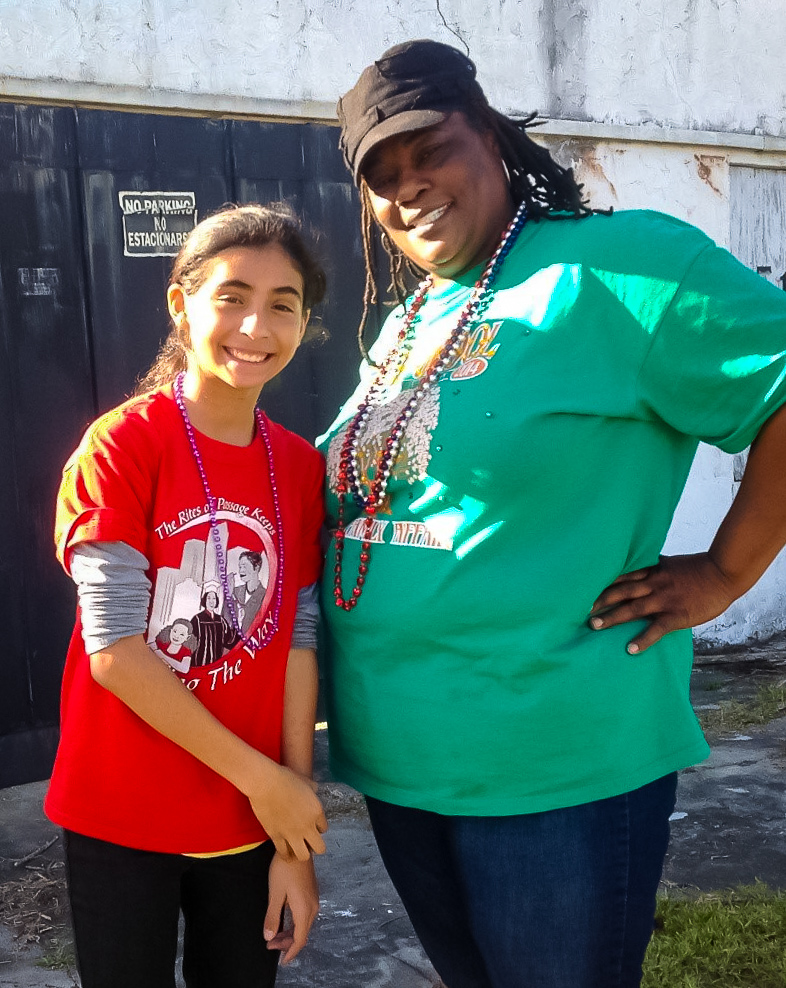 Lizzet's Big worked hard to empower her potential and gave her the support she needed to overcome her social anxiety.
Big Madalyn and Little Lizzet have been matched since 2010, when Lizzet was seven years old. When they first met, Lizzet was incredibly shy — to the point that she would have mild panic attacks over presenting at school or talking to strangers. Madalyn was quite understanding of this and endured many outings where she was the only one talking.
Now, Madalyn says Lizzet barely stops talking when they're together. "It took about two years for Lizzet to become that outgoing, but I was patient and determined to create a space for Lizzet to feel comfortable with her own thoughts and opinions and be able to share them," said Madalyn
Many Bigs get discouraged after a year or two of spending time with a Little who remains quiet. Still, Madalyn was never frustrated by this and stuck with Lizzet, helping her realize her potential and become the talkative kid Madalyn knew she could be.
Now, Lizzet is a senior in high school and wants to become a farmer. Lizzet is grateful to have her Big Madalyn there to help her apply for scholarships or quiz her on her ACT practice tests. Lizzet even decided to enroll in dual enrollment classes to help her get college credits while she's still in high school. Despite Lizzet being busy with her school work, a job, and joining two clubs at school, she still makes time to talk to her Big Madalyn every other week. She looks forward to times when they can see each other in person. Madalyn and Lizzet know they are going to be friends forever.
We couldn't defend the potential inherent in each child without your support. Join our village and together we'll clear a path to a child's biggest possible future.