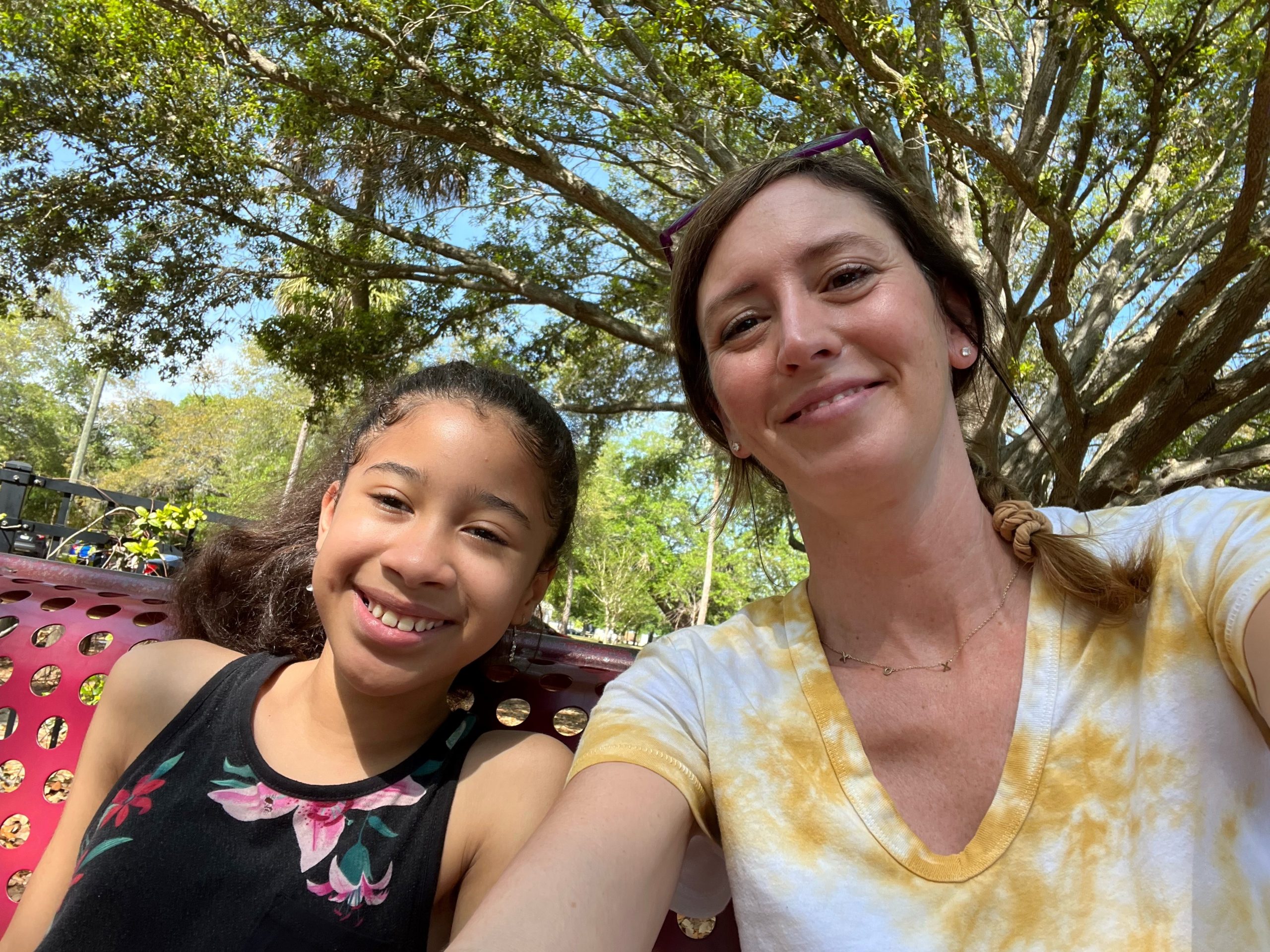 Big Sister Deb and Little Sister Yoslayna have been matched for about one quarter, but they have both dove headfirst into their match! Deb and Yoslayna get together every other weekend and Yoslayna says they have a lot in common, as they both enjoying drawing and going on fun adventures. Deb and Yoslayna are both creative individuals and always incorporate art and creativity into their outings. You can find them making slime, ti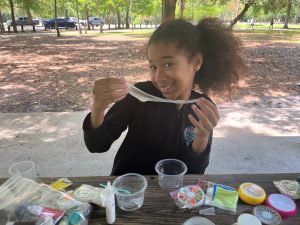 e dying, or painting landscape across county parks. Other activities the match enjoys include going to the beach, bowling, and reading the "Diary of a Wimpy Kid" books. Deb and Yoslayna are also working on creating a memory book filled with pictures, momentos, and journal entries from their outings. One of Yoslayna's goals is to be more decisive. Deb says Yoslayna has been using TikTok and YouTube to give her ideas for activities that the two of them can complete together. The duo tie dyes t-shirts, socks, scrunchies, and even shoelaces!
Deb says her favorite thing about being a Big Sister is the ability to escape the chaos of her own life and focus all of her energy into making sure Yoslayna is having fun and learning. Deb incorporates natural environment teaching and learning into her outings with Yoslayna. When they made slime Deb talked to Yoslayna about the different scents, colors, and textures they created. Deb works on Yoslayna's reading and critical thinking skills by having her read the instructions for and prepare the crafts they do together. Deb also chats with Yoslayna about her grades and school attendance, instilling a sense of responsibility and self-efficacy into their outings.
Yoslayna says her Big is always telling her jokes to make her laugh. Deb says it's remarkable how thoughtful her Little Sister is; Yoslayna knows the birthdays of everyone in her family and is a known as phenomenal gift giver. Deb always gushes about how sweet Yoslayna is and how lucky her family is to have her in their lives. Deb says she feels lucky to have Yoslayna in her life too.
Looking to make a positive impact in the life of a child in your county as a Big Sister, Big Brother or Big Sibling? Have questions about mentoring with Big Brothers Big Sisters of Tampa Bay? Click here to see the no-pressure FAQ session schedule.