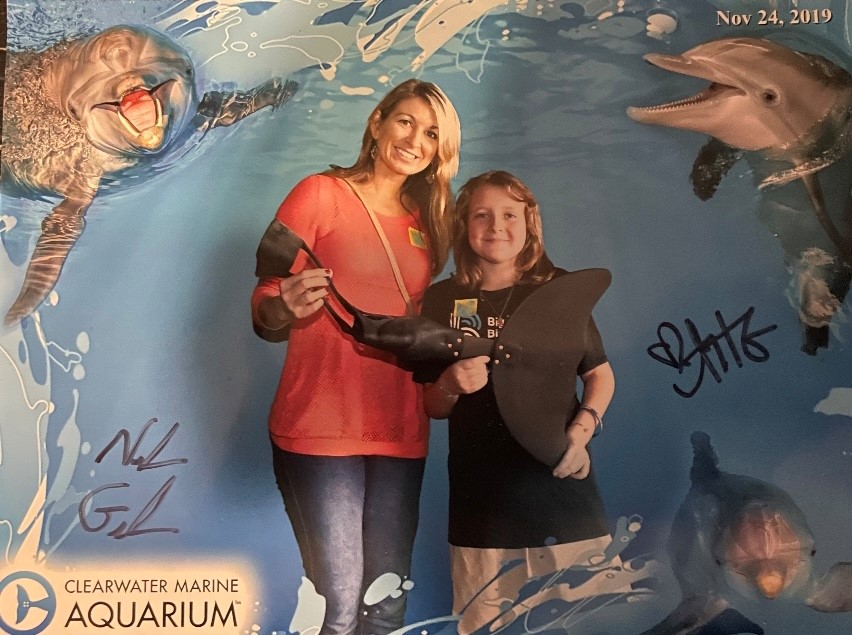 Our team worked hard to create a partnership with the I AM MORE Foundation and several of our Matches were able to join a VIP opportunity at St. Petersburg College. This special event allowed Matches to visit with Nathan Gamble, and Austin Highsmith, the stars from The Dolphin Tale 1 & 2 movie series. There were other guest speakers in attendance as well, such as former Clearwater Marine Aquarium CEO, David Yates and a film producer from the movie. The Matches were also able to listen to a Q & A and learned tips on acting, public speaking, and improv. They ended the day with an inspirational message to learn to overcome and stay strong through any obstacles or challenges they face in life. Sasha, Big Sister to Mahala shared some feedback from the event:
Sasha shared, "It was wonderful. Nathan Gamble was very sweet, down-to-earth, and engaging. He played two interactive games with everyone which really broke the ice and had the children tapping into their creative side.  Nathan, David, and Austin then did a Q&A session where they engaged, once again, with the audience and told wonderful, heartwarming stories about the dolphin Winter and how she was an inspiration to many. Mahala and I saw Winter in November of 2019 as her reward for meeting our goals that year.  She was in awe that she had the opportunity to meet and talk to the actors that swam with Winter.  On the way home from the event, we talked about overcoming fears and adversities to achieve greatness. Not only that it is possible with courage, strength, and loving support but that it inspires others."
We are so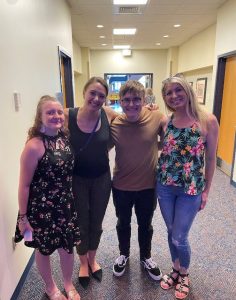 happy that Sasha and her Little had this wonderful opportunity together. The top image is from their 2019 Match Outing at the Clearwater Marine Aquarium and the second picture is from the special event when they met the actors from the movie. Thank you to our team and community partners for making this special moment happen!