There are thousands of children across Florida in need of a mentor. But being a volunteer mentor and role model is only one of the ways to support Big Brothers Big Sisters. You can also purchase one of our license plates at your local tax collector's office. For each plate sold, Big Brothers Big Sisters receives $25 to help kids across Florida develop a firm foundation for a Big Life.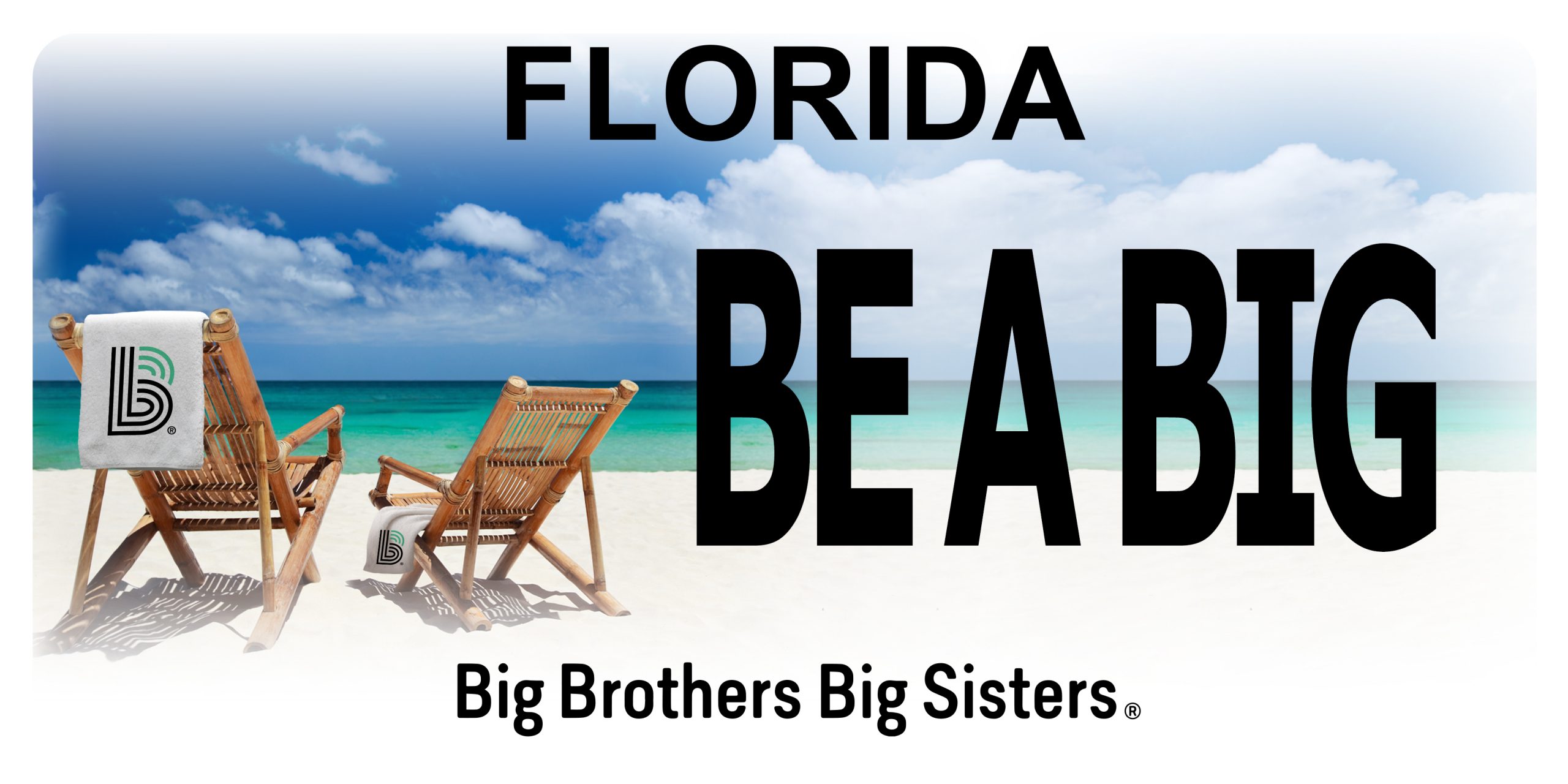 Get your BBBS License plate
If you already have a Big Brothers Big Sisters plate, we would love to see it! Post your photos on social media with #Driving4Potential and send us a picture with your plate.
SEND YOUR PHOTO