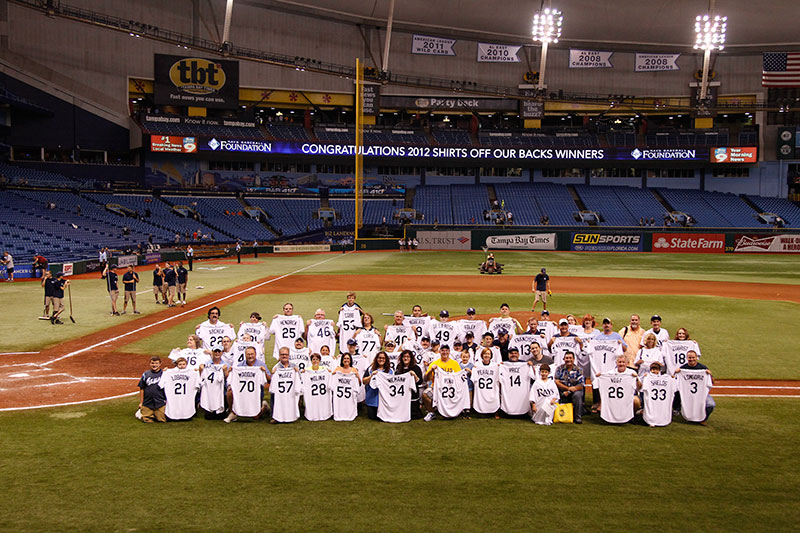 Volunteers will join forces with Rays staff to offer scratch-off cards to fans in the ballpark in exchange for donations. Scratch-off prizes include offers such as game tickets, in-ballpark offers, and even the shirts off our backs!
 Rays Weekend Home Games on September 16th – September 26th
 Tropicana Field, 1 Tropicana Dr., St. Petersburg, FL 33705
 Dress comfortably, volunteers are typically standing and walking long periods of time and distances
 Each volunteer receives free parking, a ticket to the game, and a voucher for a meal after their shift
Available Shifts
 Friday, September 17th 4:30pm – 8:30pm
 Saturday, September 18th 1:30pm – 5:30pm
 Sunday, September 19th 10:30am – 2:30pm
 Friday, September 24th 4:30pm – 8:30pm
 Saturday, September 25th 3:30pm – 7:30pm
 Sunday, September 26th 10:30am – 2:30pm
 To register, EMAIL or TEXT Casey Taylor for details
CaseyT@bbbstampabay.org
 813.504.8581
**Must be 18 or older or accompanied by an adult
***We also ask that volunteers please wear a mask during their assigned shift
There will be prizes for top individual sellers as well as the group who raises the most money over the seven-day event! All proceeds benefit the Rays Baseball Foundation which is dedicated to improving the lives of those in need within our community, focusing primarily on education, youth development, wellness, and social responsibility.
Once volunteers sign up, everything is then handled by the Rays. They will communicate the details, host daily orientations, and run the event.