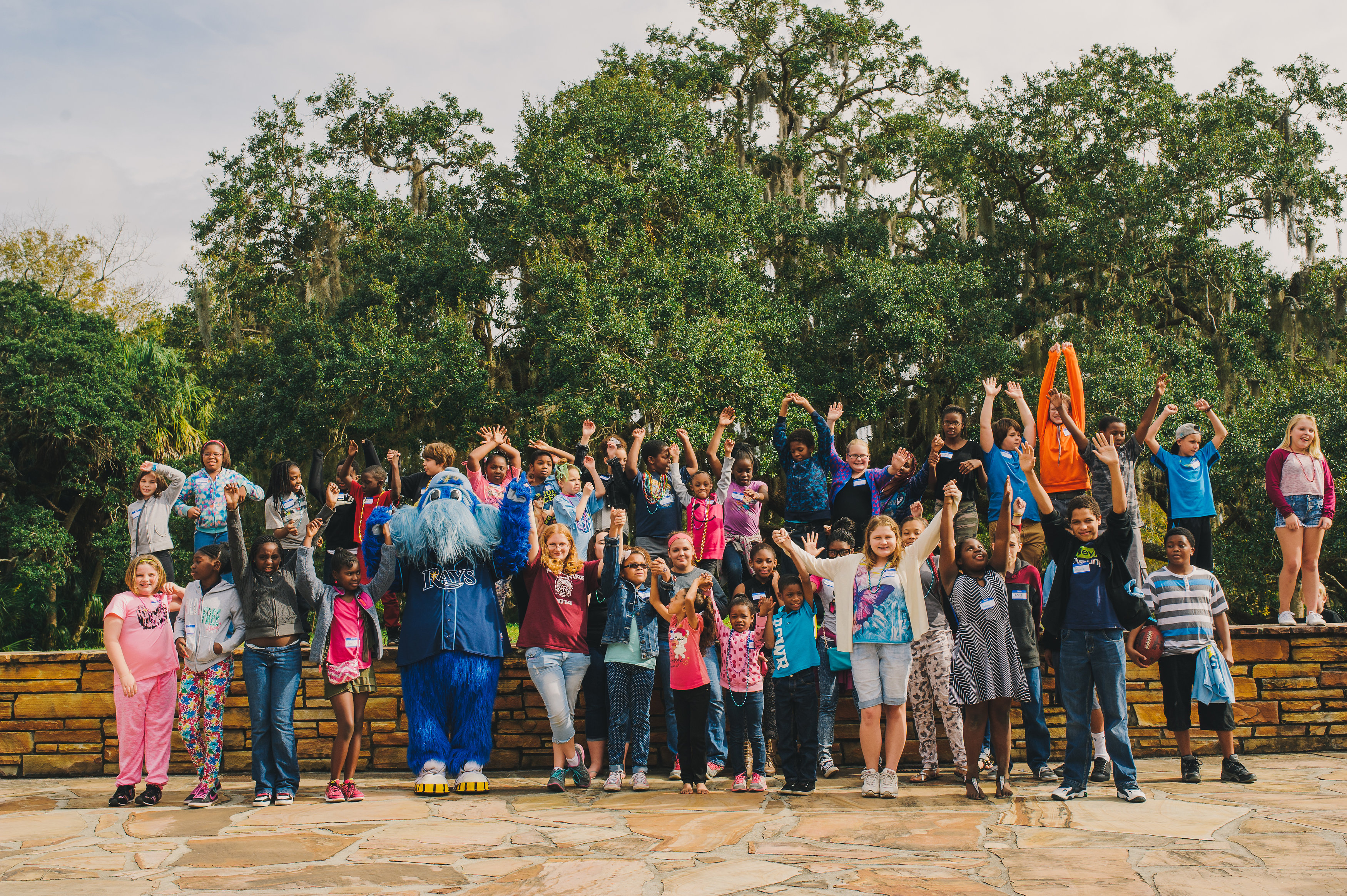 For the first time in its 54-year history, the Big Brothers Big Sisters of Tampa Bay agency has been named a Pinnacle Award winner for 2018 by Big Brothers Big Sisters of America, the nationwide mentoring organization's highest honor.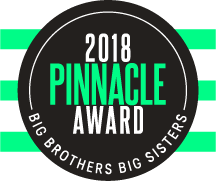 The award, announced by the Big Brothers Big Sisters Nationwide Leadership Council, recognizes the very best local agencies for increasing their revenue and growing their overall number of Big & Little matches year-over-year for two or more consecutive years. In 2018, the Tampa Bay agency served a record 3,014 children, a 5.6 percent increase over 2017.
"This award is the result of a lot of hard, focused and strategic work by our dedicated staff, board and of course, our great volunteer Bigs.  It is also the result of our donors who believe in defending and inspiring the potential of the wonderful youth we are honored to serve through our evidence-based, outcome-oriented 1 to 1 mentoring programs" said Stephen Koch, President and CEO of Big Brothers Big Sisters of Tampa Bay.  "We know that there is a lot more work to be done, and we are more committed than ever to continuing to make a positive difference for thousands of additional children and youth who can benefit from having a Big Brother or Big Sister in their young lives."
BBBS of Tampa Bay was one of only 6 agencies, from nearly 300 Big Brothers Big Sisters agencies nationwide, that will be recognized as a Pinnacle Award winner at the national conference of Big Brothers Big Sisters of America, being held in late June in Charlotte, N.C.
"We are so proud of the growth that Big Brothers Big Sisters of Tampa Bay has experienced, and we are pleased to recognize that success with the Pinnacle Award," said Pam Iorio, President and CEO of Big Brothers Big Sisters of America. "We thank the agency for its tireless work in service of our mission and commitment to serving more children in the Tampa Bay area."
Big Brothers and Big Sisters are adult volunteers (called "Bigs") who are matched with children facing adversity (called "Littles") for professionally-supported one-on-one mentoring. Last year BBBS of Tampa Bay served more than 3,000 children with positive role models throughout Hillsborough, Pinellas, Pasco, Polk, Citrus, Hernando and Citrus counties.
The impact of the relationships is significant, with 97 percent of children matched for more than a year in 2018 being promoted to the next grade level, and 98 percent avoiding any involvement with the juvenile justice system.
The other Pinnacle Award agencies for 2018 are from Milwaukee, Northeast Iowa, Southern Minnesota, El Dorado County (CA) and Southwest Idaho.