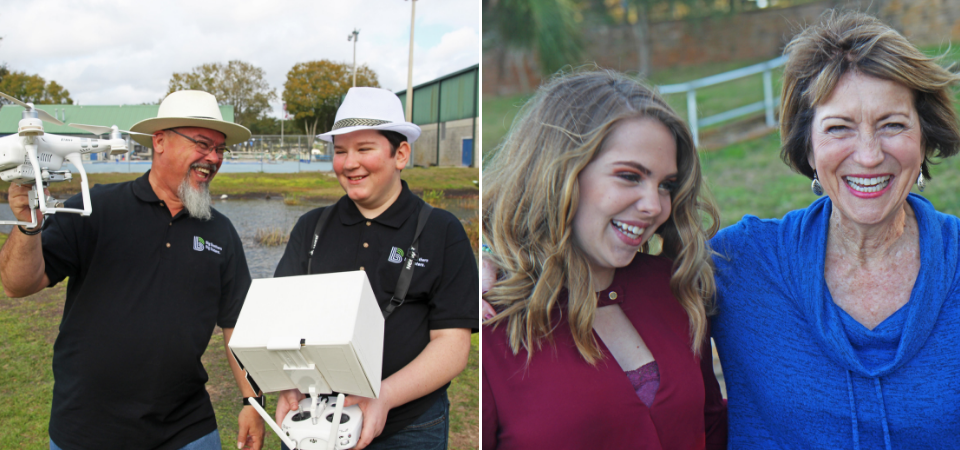 Each year we select a Big Brother & Little Brother and Big Sister & Little Sister to be Big & Little of the Year.
They both were looking to fill a void in their lives: one the unexpected passing of his younger brother, and the other a lifelong love of working with children as an elementary school principal. Now, after years of impactful and rewarding mentoring, volunteers from Pasco and Pinellas counties have been honored as the Big Brother and Big Sister of the year for 2019, the local agency announced today.
Big Brother Howie Taylor of Wesley Chapel and his Little Brother Hunter, who have been matched for more than three years, have been named the Big Brother and Little Brother of the year for BBBS of Tampa Bay.  And retired educator Carolyn Sinclair of Clearwater and her Little Sister Nikki, who have been matched for six years, have been named the Big Sister and Little Sister of the Year.
"Howie and Carolyn epitomize the impact that a caring adult can have on the life of a child," said Stephen Koch, President and CEO of Big Brothers Big Sisters of Tampa Bay. "I could not be prouder to have them representing our mentoring programs as our 2019 Bigs of the Year."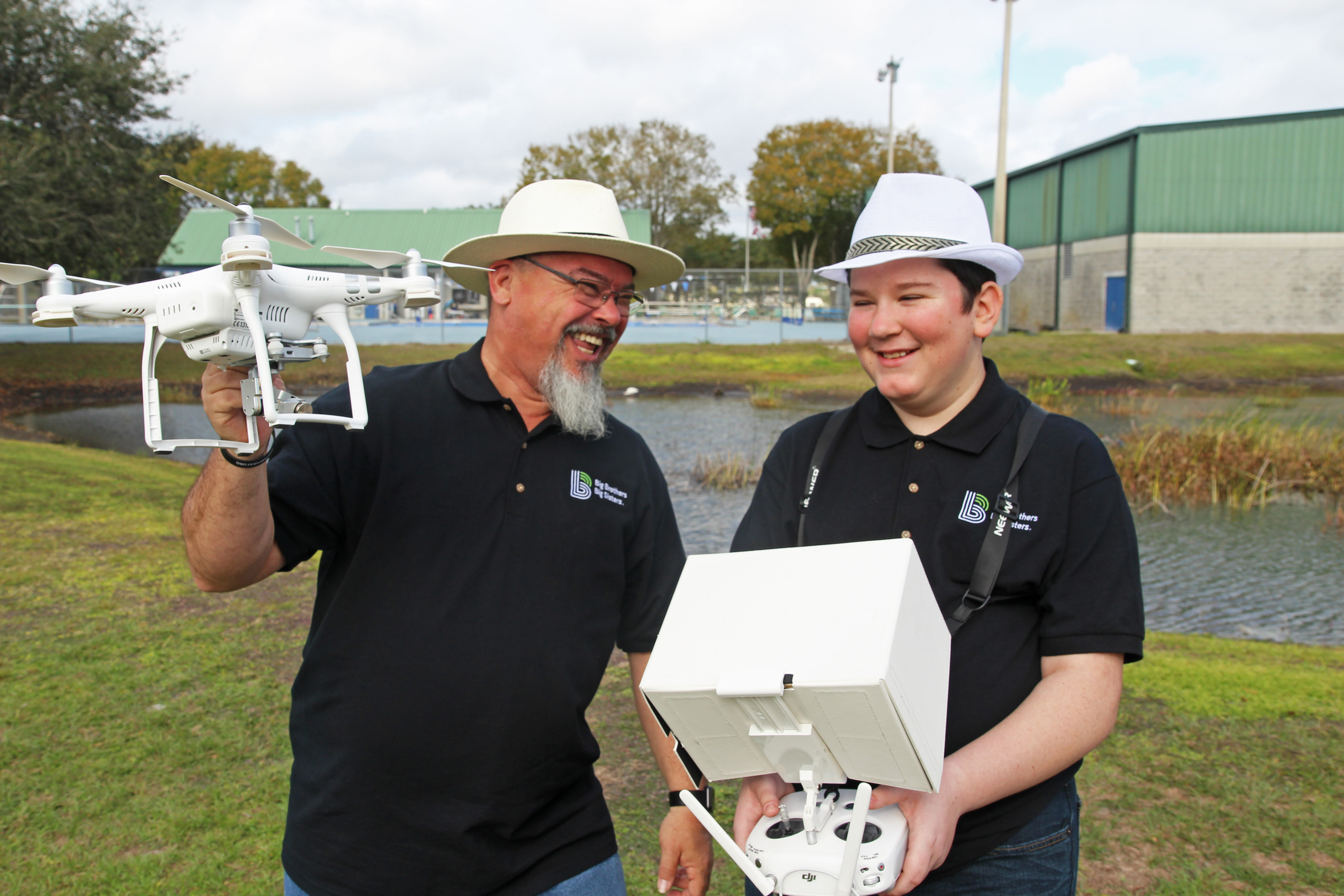 After the death of his younger brother Chris in 2014, and the departure of his adult children from his home a year later, Howie started looking for meaningful ways to occupy his extra time. He helped found a charitable Gasparilla Krewe and took up numerous causes throughout Pasco County.
But none of them filled the chasm left by his brother's passing. So when he saw a flyer about the Big Brothers Big Sisters mentoring program, he decided to check it out. He signed up immediately after attending an orientation session, and shortly thereafter was matched with Hunter, at the time a shy 13-year-old whose primary past time was playing video games.
The two clicked from the start, enjoying time together at the park, fishing, bowling, attending various volunteering opportunities or just spending time together talking.
"Watching and participating in the development of this young man has given me a purpose," said Howie, the Associate Director of Digital Marketing and Web Development at Coast Dental in Tampa (and can also be found at Raymond James Stadium on football Sundays, entertaining fans as part of the Buccaneers' pirate ship krewe.) "I once concentrated on what was missing in my life, but I discovered that being a mentor to Hunter has taught me patience, understanding and the value of listening instead of reacting."
Hunter credits his relationship with Howie for his improved self-confidence.
"He has helped me by showing that he believes in me, so I could believe in myself," said Hunter, who accompanies Howie on many of his community service events. "Whenever I try something new, Howie is great at cheering me on. And he has taught me to be grateful for the things that I do have, and to work hard for the things that I want."
Watch Big Brother Howie and Little Brother Hunter's match story on YouTube.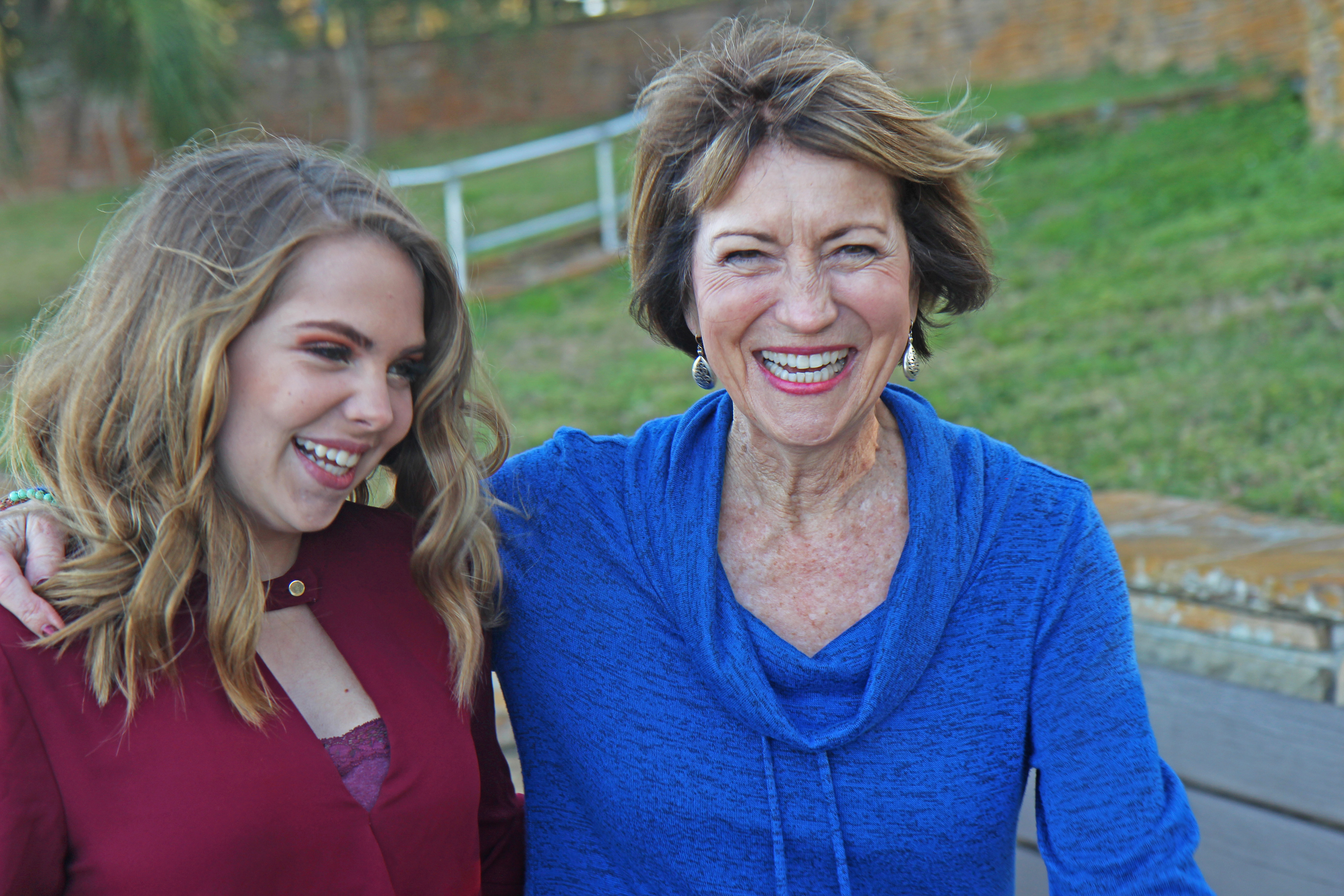 As a former school principal, Carolyn recognized how much at-risk children benefit from having mentors and role models. When she was first matched with Nikki, Carolyn describes her as "shy, well behaved and somewhat sad."
A year later, Nikki and her younger sister were placed in foster care. But Carolyn remained a constant source of support.
"I was and still am her staunch advocate," said Carolyn. "Through our six-plus years together, there have been numerous changes in schools, addresses, living situations and foster homes. There have been a parade of case managers, social workers and counselors. Throughout all these changes, I was there trying to provide some sort of childhood normalcy for her."
Nikki and Carolyn first bonded over a mutual love of books. Nikki, now 17 and a high school junior, is starting to weigh her college options and is considering a career in journalism.
"There was a point, in the middle of all the bureaucracy and logistics that comes with being in the foster care system, I was afraid that our match wouldn't be able to continue," said Nikki, who, along with her sister, were recently adopted. "But I'm so incredibly grateful that it did. Because through all the fears, tears and emotions, Carolyn was there. She was my one constant in a sea of tumult, my one confidant in the line of strangers that I had to learn to trust. And it was Carolyn that helped me learn how to do that."
"The most important lesson I've learned from my Big Sister is to be positive," Nikki said. "Positivity was hard to find in places that weren't home. I found that in Carolyn."
Watch Big Sister Carolyn and Little Sister Nikki's match story on YouTube.
Carolyn and Howie are now eligible to compete for Florida's Bigs and Littles of the Year, which will be determined later this year.
Learn how you can become a defender of potential at www.bbbstampabay.org