VIRTUAL Big Orientation & Training
December 17, 2020 @ 12:00 pm

-

1:30 pm

|

Recurring Event

(See all)

One event on August 13, 2020 at 3:30 pm

One event on August 20, 2020 at 12:00 pm

One event on August 27, 2020 at 3:30 pm

One event on September 3, 2020 at 12:00 pm

One event on September 10, 2020 at 3:30 pm

One event on September 17, 2020 at 12:00 pm

One event on September 24, 2020 at 3:30 pm

One event on October 1, 2020 at 12:00 pm

One event on October 8, 2020 at 3:30 pm

One event on October 15, 2020 at 12:00 pm

One event on October 22, 2020 at 3:30 pm

One event on October 29, 2020 at 12:00 pm

One event on November 5, 2020 at 12:00 pm

One event on November 12, 2020 at 3:30 pm

One event on November 19, 2020 at 12:00 pm

One event on December 3, 2020 at 12:00 pm

One event on December 10, 2020 at 3:30 pm

One event on December 17, 2020 at 12:00 pm

One event on January 7, 2021 at 12:00 pm

One event on January 14, 2021 at 3:30 pm

One event on January 21, 2021 at 3:30 pm

One event on January 28, 2021 at 12:00 pm

One event on February 11, 2021 at 3:30 pm

One event on February 18, 2021 at 12:00 pm

One event on February 25, 2021 at 3:30 pm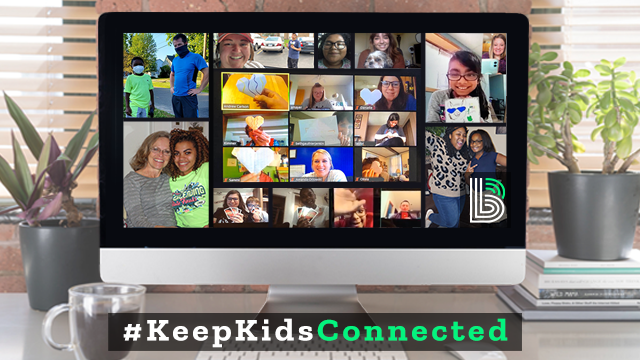 Join us as a defender of potential by becoming a Big Brother or Big Sister and together, we can change the world. All it takes is 4-8 hours a month, depending on the program, with a focus on being consistent and spending one-to-one quality time with your Little. Let's clear a path to a child's biggest possible future.
The first step is to attend a Big Orientation & Training session where you'll learn about our programs, commitments, expectations and our kids.
How to participate in the GoToMeeting Virtual Orientation:
You will need to log in using your laptop or PC.
You will be asked to "Open the GoTo Opener." Click on "Cancel."
You will be asked how you would like to join the meeting. Click on "Join on the Web."
You may be asked if GoTo can use your camera. Click on "Allow."
You may be told how you will appear on the Administrator's screen. Click on "OK I'm ready."
You may see a box that says "You are Muted." To unmute your computer, click on the red microphone icon.
You will then be able to hear and to speak to Heather Castle, the host of our Orientation & Training. Heather will send a message asking for your contact information so that, following the orientation, she can e-mail you electronic copies of our application and our pre-interview questionnaire. We will also need that information to contact you about arranging for your in-person interview.
Related Events