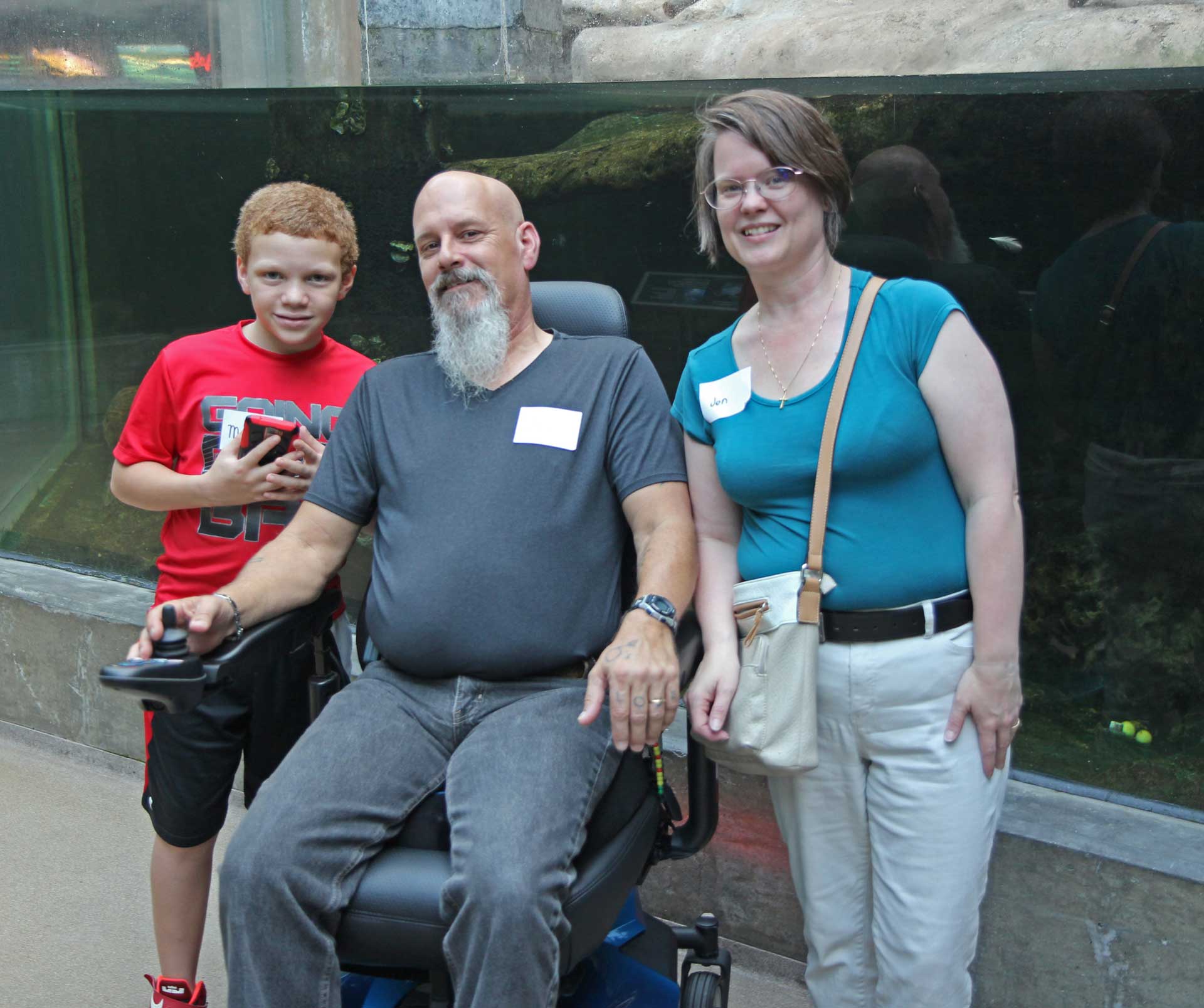 Matches from all over our seven counties attended our largest annual Big/Little event at the Florida Aquarium, sponsored by Bloomin' Brands.
Each year Big Brothers Big Sisters of Tampa Bay hosts the BIG Celebration for our matches. This event is an opportunity for Bigs and Littles to get together to enjoy food and fun with each other. This year we had over 200 matches in attendance. Some had only been matched for a few weeks, others had been matched for over ten years!
The celebration was an evening at The Florida Aquarium. Matches got to hang with the fish and chow on catered delights graciously donated by Bloomin' Brands. The adventurous types were seen petting stingrays while others donned boas and masks for the photo booth. Everyone took turns waving at divers in the shark tank and taking guesses at the size of the Goliath grouper.
The BIG Celebration is also a time for matches to meet with their Match Support Specialists. These specialists help facilitate relationships between Bigs and Littles. Some Match Support Specialists came up with fun activities for their matches to do while at the event such as a deep-sea scavenger hunt!
A huge thanks to our sponsors, The Florida Aquarium and Bloomin' Brands, for making this event possible. Good times were had and memories were made!
Want to make a lasting difference in a child's life? Learn how to become a mentor today!
Learn More